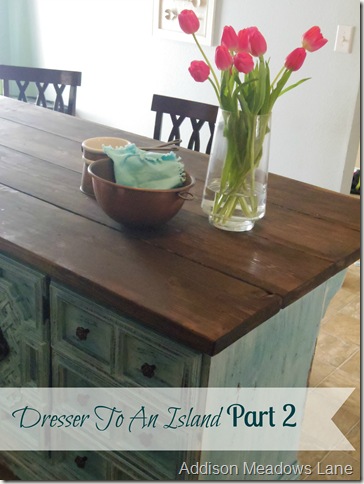 Shewww. This whole "I'm just gonna turn a dresser into a kitchen island'" thing has been a little more time consuming than I had originally planned, but then again nothing I do usually goes the way I plan. HaHa. Here's my first post about the Dresser into a Kitchen Island, just in case you missed it. Also to jog your memory this is what we started with.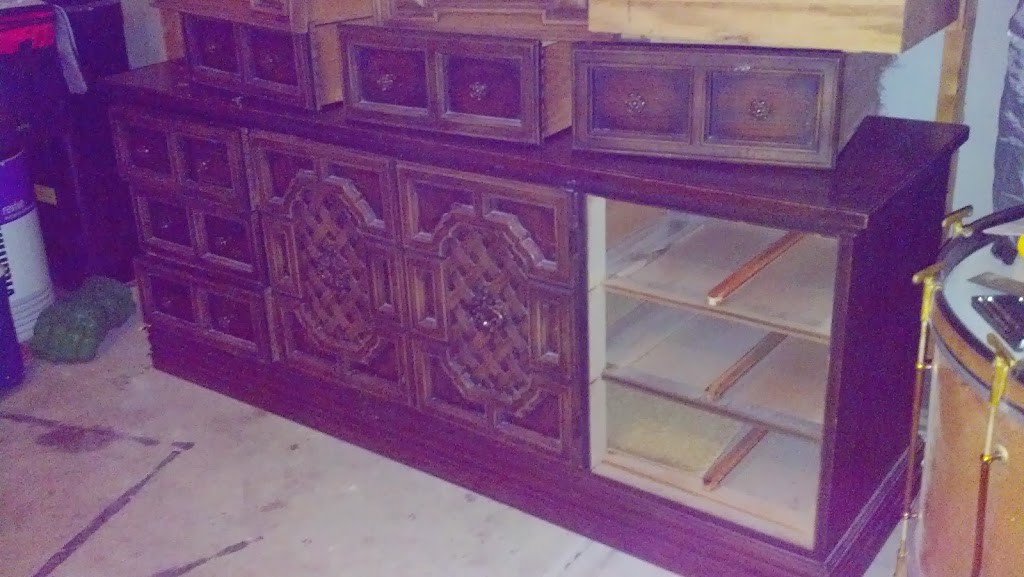 So the second part of this project is all about the paint, and let me tell you this part was actually quite hilarious. I honestly hated every color I put on it. No kidding. But it all finally came together when I decided to distress it.
*****This Post contains affiliate links for your convenience. For my full disclosure policy go HERE****
Ok so here's what I did.
I cleaned all the surfaces thoroughly with Fantastik. The reason I use that is it has a degreaser in it and gets rid of all the oil left from years of people touching the dresser.
I used Zinser Oil based primer and painted the entire piece. *Note the drawers had plastic on them that was made to look like wood, so on those and the doors I used Rustoleum spray primer. I then let the primer cure for 24 hours on everything. I recommend this so your primer will stick for good.
I then painted the whole piece, drawers, and doors this color:
AND this my friends is where it all went awry! The color was so powerful. So I did what any normal person would do. I got out my emerald green paint, mixed it with water( I'd say 70/30 water to paint) and painted over the whole thing. This my friends was not awesome, it was even worse! So me being me I refuse to sand it down,re-prime, and paint it. My solution??? White wash IT!! So I got out some white laytex paint I had and mixed it with water( 70/30 water to paint) and went over the whole piece. You guys, it looked awful. I laughed hard at myself in the garage for like 10 mins. Then I cried. Then I rocked in the fetal position for like 10 mins. After all that, I started sanding it to re-prime and paint it, and behold the beloved de-stressed look! It looked awesome! All the dark wood started poking through and toning everything down itwas perfect!!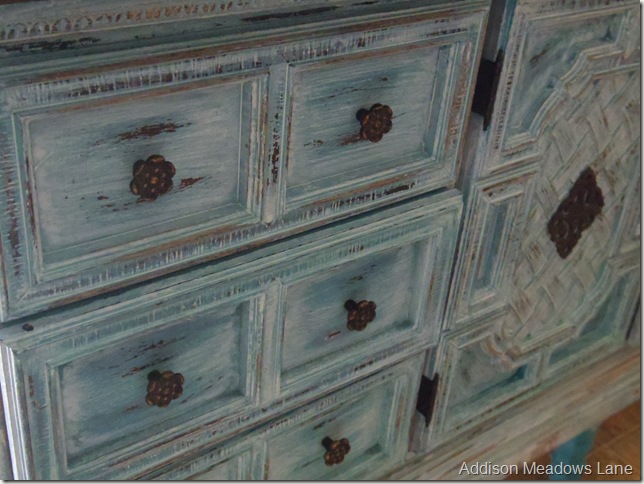 Shew, crisis averted! So now it was on to what the heck to do with the blank back side that just had that ugly thin MDF board on it. I thought about painting it but I knew It would just look like painted cardboard, so that option was out. Then I was looking through a Menards add and there they were, wood shims 2 packs for 5 bucks!! Say what??!!?? I know awesome! problem solved! So here's how I did the back.
I cleaned the back really well
I used a caulk gun and liquid nails to attach the shims.
Put a bead of glue on the surface you're attaching them to and also some along the length of the shim.
I placed mine skinny end to big end i think it's the easiest way, also it gives a really cool detailed effect.
After the glue dried( about a day) I stained them with Miniwax Jacobean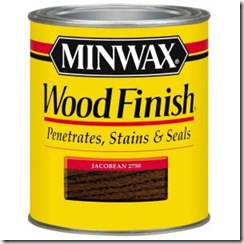 Below is the finished product. I love it a lot! It turned out so awesome!!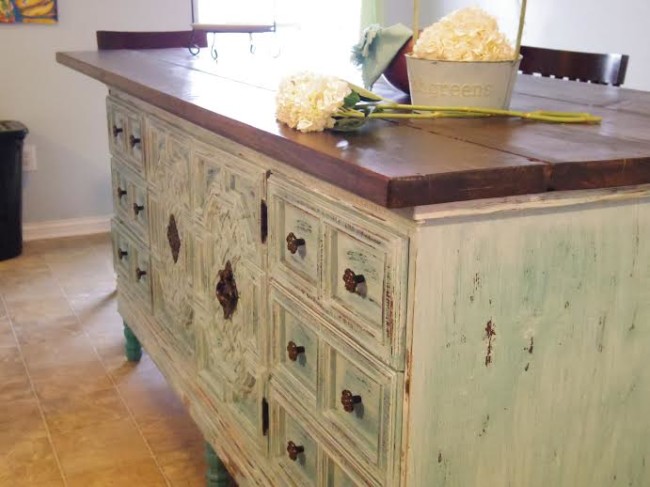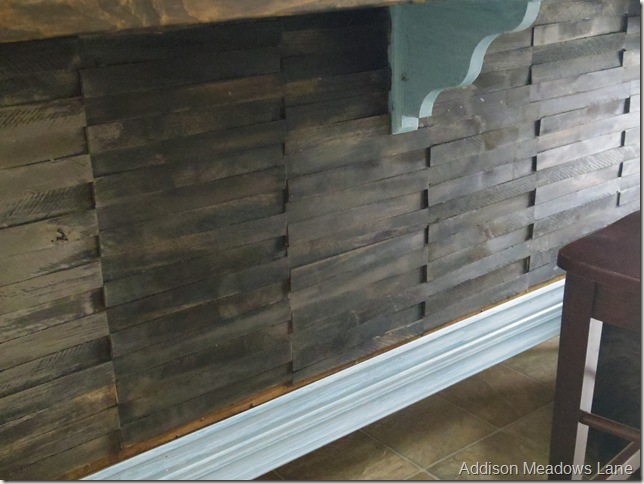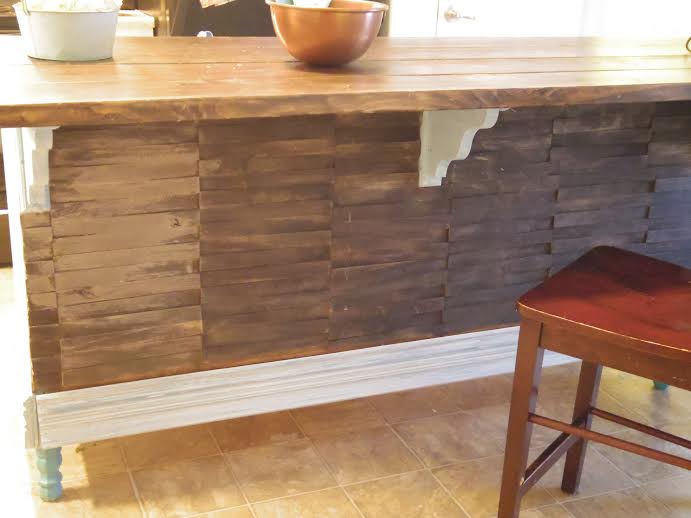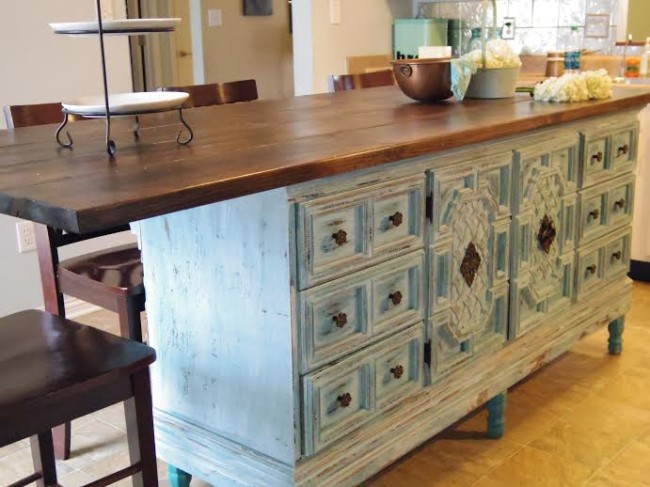 Isn't she a beaut!! So the next time we talk I'll be telling you guys how we did the top. It was so easy and super Cheap! Until then thanks so much for stopping by!
Link it Up:
Chic on a Shoe String Decorating