HI!!!          (Sorry for yelling I'm just so excited you're here!)  Welcome to Addison Meadows Lane. I'm Stacey and that guy over there is The Beard. You will notice I refer to him a ton in all of my articles. He's the "Silent Partner" as he likes to call it. LOL We're also parents to a beautiful, sweet, and happy pitbull named Brutus(left) his Sister Andi(Right) Passed away 2 Years ago. She meant a lot to us and we miss her reveryday.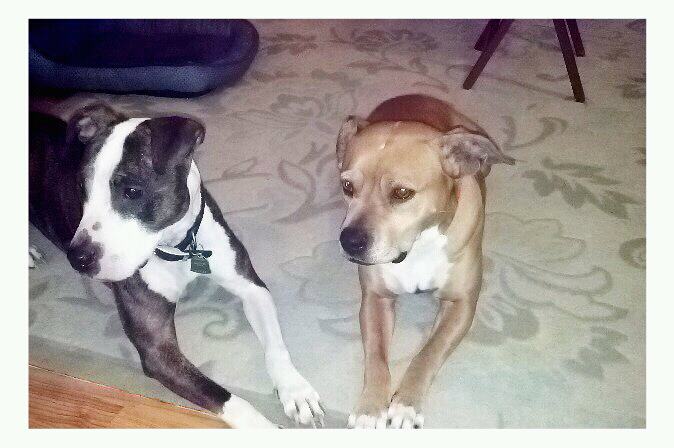 I started this blog because I love all things HOUSE. The only problem with wanting to decorate, re-decorate, and well maybe decorate again is it gets kind of expensive. So I decided I'd try my hand at making, and doing things  myself (with the help of The Beard of course). My very First project was This awesome Wall art I made for 4.00 dollars. As soon as that was done I was hooked. I had to start doing ALL THE THINGS DIY and cheap. It's been quite the journey so far, like when we decided to update our kitchen and add an Island. We saved so much money on that project and it turned out absolutely amazing. Even The Beard was impressed on that one, and believe me he's tough to impress.
So I hope you have a great time here, and take some time to look around there's a lot to see.