I've been wanting a bar cart FOREVER. We love hosting parties, it's pretty much what we do. LOL So I set out on a mission to find something I could turn into one. I would have love to have just purchased one but they are just not in my budget right now. So thank goodness for garage sales because I found this little beauty for 2.00!! I know it has a ton of rust on it but I knew I could save her!
So we brought Her home and went to work.
This post contains affiliate links for your convenience. This means I'll get a tiny compensation for directing you to products I used at no cost to you. For my full disclosure click HERE
First we used an DRILL and a Wire brush attachment to get rid of all of the excess rust and debris. We found it was much easier to leave the cart together during this process. We went over the handles and all of the trays.
Theres going to be a ton of nasty dust and junk in the air while you're doing this so PLEASE WEAR A MASK!!!
After all the junk was gone we took the cart apart. This part was a little tricky. The bolts were held on by nuts that had probably been there for years. So I sprayed them with some WD-40 and lt them sit for a few before attempting to break them loose. If your's are anyhing like mine Be sure to hold the screw head and break loose the nut. This keeps the head of the bolt from being stripped.
NOw when everything is apart you need to clean it thoroughly. I used a broom to get all the cobb webs off then wiped everything down with a degreaser. and let it dry. Once all the parts were dry I primed them with Krylon spray primer in Gray. I didn't take pictures of this process because I forgot….. I know I know. I need to get with the program.
After the primer dried The trays were then spray painted with  Valspar's Nautical.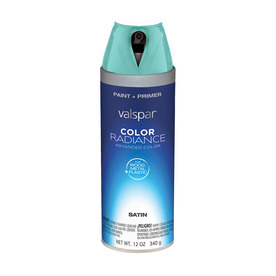 While the trays were drying I painted the primed handles with Rustoleums Metallic Pure Gold
I also stuck all the bolts through a cardboard box so I could paint them the same colors as the handles. I normally wouldn't worry about this but they are very visible.
After the trays had cured for 24 hours I brought them in for the final touches. I decided to go with a harringbone pattern because it's simple and looks really pretty once it's finished.
What you'll need:
There's really no rhyme or reason to my pattern I just measured every 2 Inches then drew  a line from top to bottom using my gold paint pen. After all my vertical ines were drawn I then added the other lines. This pattern is very forgiving your lines don't have to be perfect.
When my lines were done I went through with my gold and filled in  4-5 spaces in the pattern. I repeated this with the pink and mint also. Once again there was really no rhyme or reason to it I just did what I liked.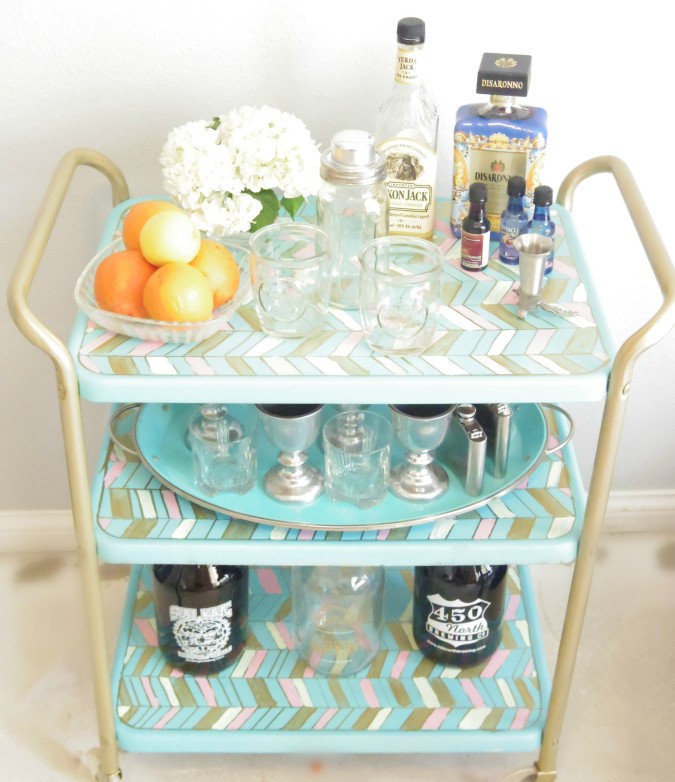 I'm so in love with the way it turned out! The Beard and I have sooooo many growlers from our local breweries and alot of them have really great art work. This is the perfect way to display them and pay homage to our favorite Places. Not to mention I get some cabinet space.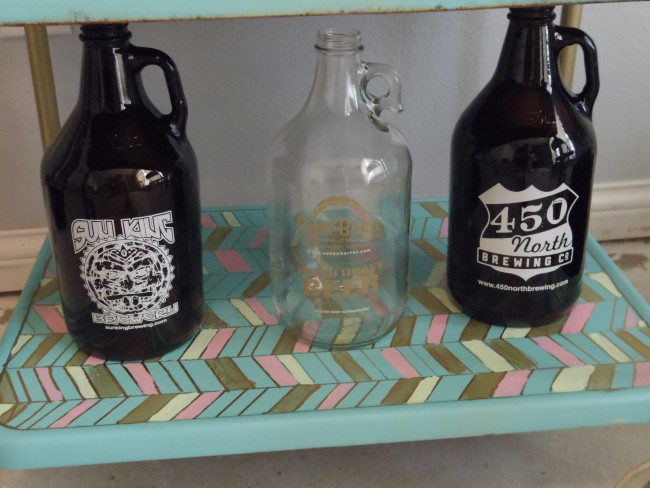 I had so much fun making this, and it turned out so pretty!!
Here are a few more photos in a little darker light so you can see the pattern better.
I'll be linking up HERE & HERE
Thanks for stopping by!