Ok. First off, these chairs, even in their dilapidated state, are used just about everyday in this house. No kidding, the girls love them! So it was coming to the point where they were literally falling apart, and we were going to throw them away. Thank goodness I was cruising Pinterest and found This Tutorial or else they were goners! I couldn't really find any tutorials on how to do these specific type of chairs so i just kind of made it up as I went so Now on to the tutorial.
What You'll Need:
Thin Piece of wood or MDF ( I used the bottom of an old drawer I didn't need )
Foam (to create the cushion)
Fabric
Spray Paint: Exotic Sea Frosty Berry
The How To Of It All:
I cleaned the chairs off and removed the cushions
I taped off the black plastic feet and hinges
My Nieces and I spray painted them with Valspar Paint and Primer
4. While the chairs were drying, my sister and I Traced the old back and seat cushions on the drawer bottom, then cut them out with a jigsaw
.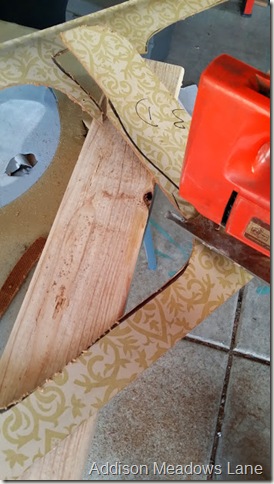 5.After the new pieces are cut use the old seat and back cushion to mark where the new seat and back cushions will attach to the chair. (In our case we had to cut slits for clips that attached the seat. Your chairs may be different.)
6.We cut our foam out to the size of the new chair bottom and back cushion.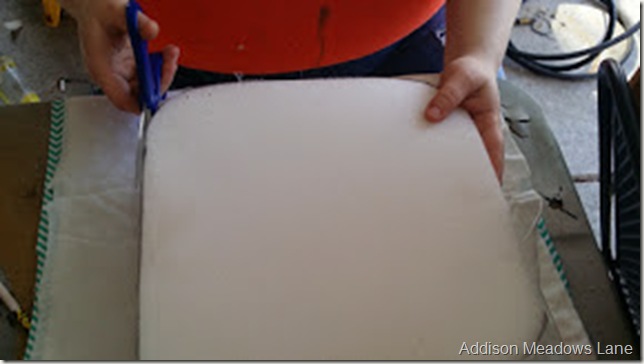 7. Cut the fabric and a liner piece. I cut the white liner from the back of an old black out curtain to fit the size of the seat and the back cushion. I did this to be sure you couldn't see the foam through the fabric.
8. Using the staple gun to attach the foam, liner, and fabric.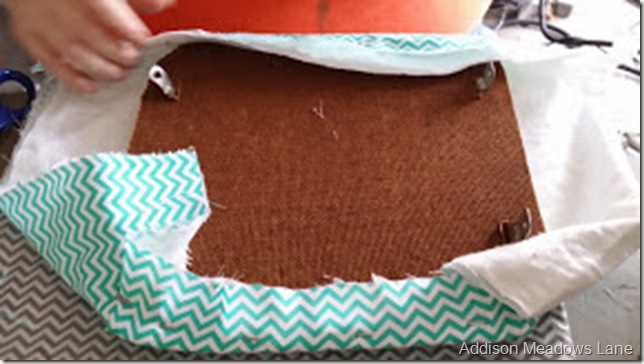 Now It's time to attach your cushions to your freshly painted chairs and admire your handy work! So just to refresh your memory this is what the chairs looked like before.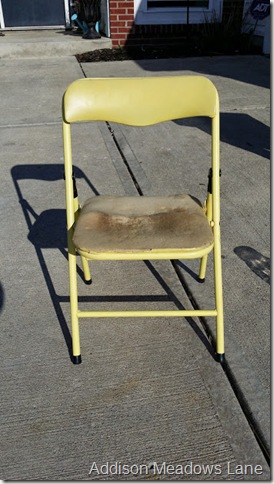 And Here are more than a few After Shots: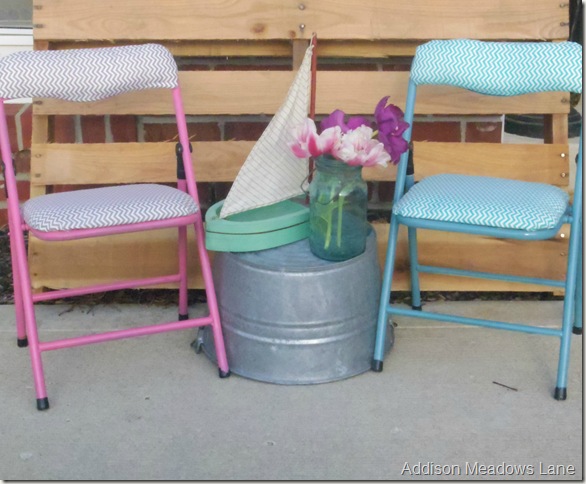 They Turned Out so Much Better Than I thought! I absolutely Love them! Not to mention, I had everything to re-do them on hand, so they cost nothing to makeover. Also they only took a few hours. So fun!
Thanks For Stopping By!
-Stacey
Link It Up: