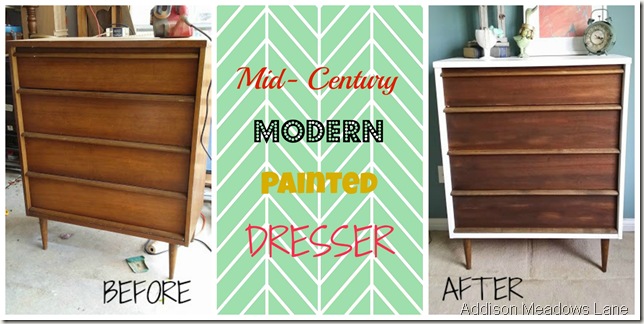 This dresser is pretty much my favorite thing in the world right now.(besides my Dresser Turned Island) I got it for a steal, when a person I love dearly moved to Florida. Getting this dresser made a crappy situation a little less crappy. It turned out so gorgeous! It really lightens up our master so much.
So here's the how to of it all:
1. Clean the entire outside with a degreaser.
2.  Prime the outside only, not the drawers, with an oil based primer.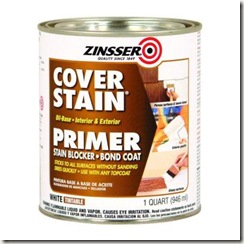 3.Let the primer cure for 24 hours
4. Remove the drawers and sand them down to get the 70 layers of Poly off of them. PLEASE WEAR A MASK or something to cover your face. The dust from poly is super gross. If done properly you can even use free labor from any kid or boyfriend just standing around.
5.When the sanding is done it's time to Stain! This is what I used:
6. Put a coat of white paint over the rest of the dresser that you primed. I just used a white laytex semi-gloss I already had in my cabinet.
7. Give the drawers a coat of poly.
That's IT!! You're done! Now move it in the house and take lots of pictures like I did. LOL.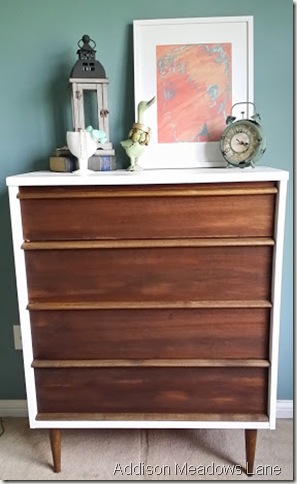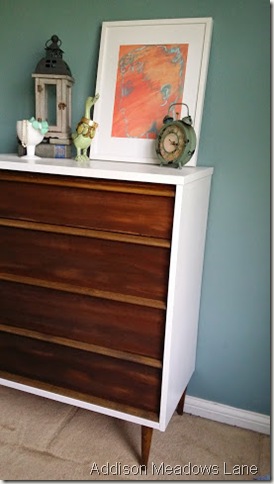 Thanks For Stopping By!
-Stacey
Link it up: