Hello Dolls! I know I've been a little MIA but it's been crazy around here. I have finally had time to respond to some e-mails and personal messages. Thank you all for being such a great audience.So, after I finished answering questions from all of my lovely readers, I had a moment of clarification. Almost every e-mail or message contained some sort of question concerning furniture. That gave me an Idea, I'll just go ahead and round up my 5 tips for painting and repurposing furniture. These are tips that I use to determine the how, what, when, and why of all of my furniture Decisions. Lets get on with it.
1.What to Consider When Looking at Pieces to Re-finish
Quality-
Solidly Built
Drawers and Doors slide/open well (If appplicable)
NO sagging (ie. the dresser is long and the middle is dipped down)
Classic design-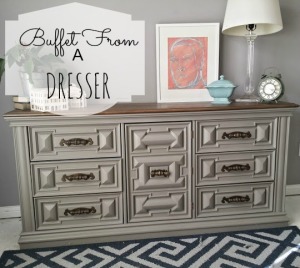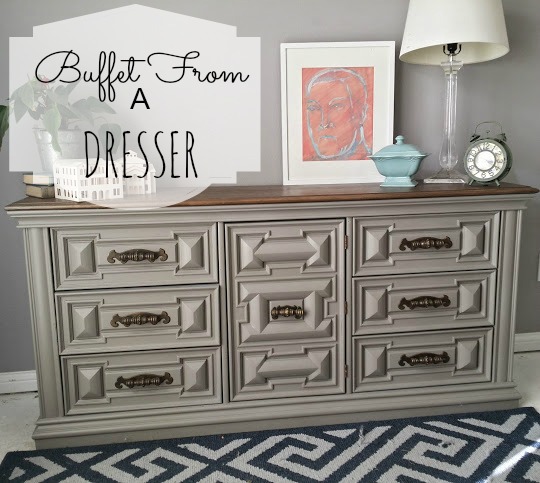 Clean Lines
No Hearts carved in the wood EVER.
Functionality
Cost-
Will it cost me more to refinish it than I can get for it?

TIME (People always forget to consider their time, to me it's the most important)
Paint
Hardware
Space (Will it be to large to work around until I get to it)
2.Make All Repairs/Remove Hardware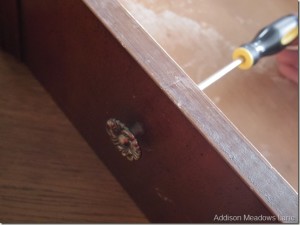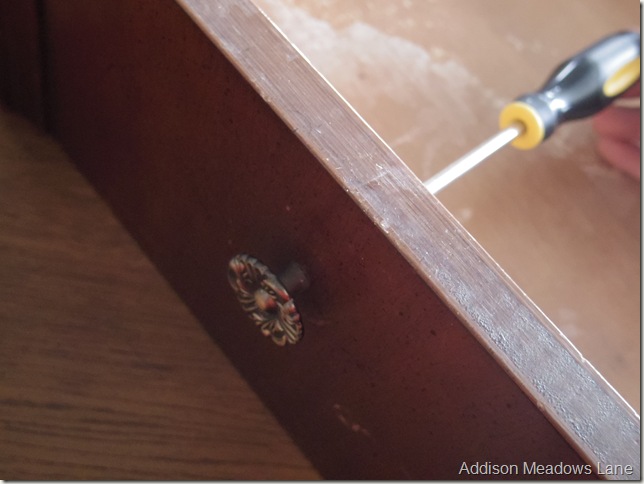 Replace missing boards
Fix bad drawer tracks
Fill any holes that need it
Remove All hardware and seperate pieces from the base I.E. Drawers, handles, doors,hinges,magnets,etc. Anything you don't want painted
This is also when I decide what I'm going to use it for. Like repurposing it and taking the drawers out and making a T.V. Stand, or using a dresser for a buffet in a dining room.
3.Prepping Your Piece for Paint
Clean every surface you intend on painting with a degreaser. (I use 409 but anything that says it has degreaser will work)
Sand or Prime Your Piece

For wood pieces I normally lightly sand the gloss off of the whole piece then prime it With an oil based primer
For Laminate furniture the only thing I have found that works is cleaning the surface thouroughly with a degreaser and priming it with an oil based primer

Anytime you prime always let it cure for 24 hours. (I have learned this lesson the hardway)
4.Paint 
I've only ever used laytex paint. Valspar has been very good to me. Anytime I've used it my pieces always turn out great and pretty durable even before the finished layer.
Flat or Matte Finish

It gives you more of a chalk paint feel. You definitely do not want to use this without sealing it. It soaks up water like you wouldn't believe.

Eggshell

This is usually the finish I use when I know I'll be doing a top coat for sure. It goes on much smoother than flat and gives a great surface for the sealer to stick to.

Satin

I'll use this on smaller projects such as Headboards or things I know will get some use but not a lot.

Semi- Gloss

This is the perfect sheen for say a coffee table, bathroom cabinets,bathroom walls, or kitchen cabinets. It's actually what I used on my kitchen cabinets. it repels water fantastically. I can actually scrub my cabinets with a hard bristle brush and cleaner,they don't have a top coat either, and it's not to shiny

High-Gloss

I've never actually used High gloss for anything I don't particularly care for really shiny finishes.

Top Coat

I always use a waterbased polyurethane. Depending on the use Like say my DIY Countertops

Tools-

I always use rollers that are specifically for doors and cabinets they give a much smoother appearance.
Screwdrivers always come in handy (removing hardware,opening paint cans,and many other things.)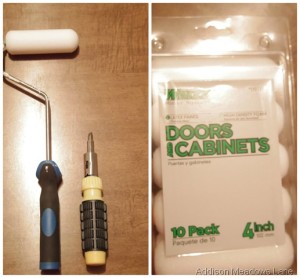 5.Finish with Hardware
Weather it be new handles, nail trim, or just spray painting the old handles. I feel the hardware always makes the piece.
Like these beautiful handles I found at Hobby Lobby and added to my Ikea Rast Hack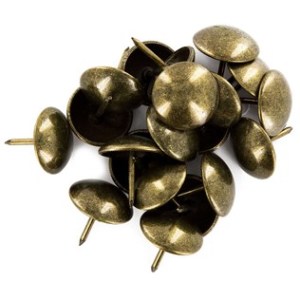 Or these nailheads that added the finishing touch to our DIY Upholstered Headboard
I'm a firm believer in accessories. LOL There you have it These are my 5 Tips For Painting and Repurposing furniture. I hope that I have answered most of your questions and you can use this as a reference for future projects. Thanks so much for stopping by!