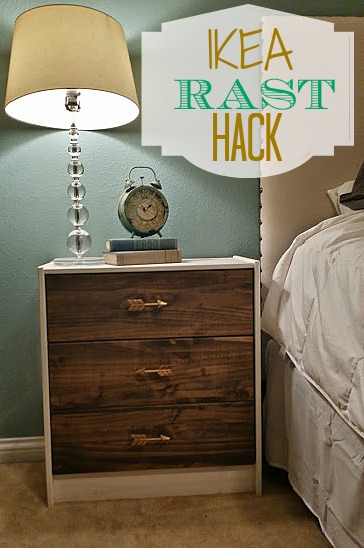 So, as you all know we were aproached by BLACK+DECKER to participate in the Your Big Finish Campaign.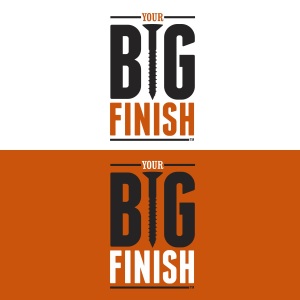 They are pretty much just giving DIYers, like yourself, motivation to get the projects done around the house that have been put off. I think it's a fantastic idea. All you have to do is snap a picture of a project you have completed recently and enter  HERE to win $10,000.00 you'll also be entered to win weekly prizes, at approximately $439.91 per prize,The Weekly Prizes include one of each of the following:
BLACK+DECKER prize package comprised of one (1) of each of the following:
• BDCDE120C 20V MAX* Lithium Drill/Driver with AutoSense™
• BDEMS600 Mouse Sander
• BDCS40BI 4V MAX* Lithium Pivot Screwdriver
• BDCDCMT120 Matrix 20V MAX* Lithium Drill/Driver
• LCS1020 20V MAX* Chainsaw
• BDCMTRS Matrix Reciprocating Saw Attachment
• BDCMTI Matrix Impact Driver Attachment


To enter, visit the campaign landing page, and enter your First Name, Last Initial, Email, City, State, Phone and upload a photo of yourself and your completed project!
Please note, the contest ends December 28th, 2014.
* This post contains affiliate links for your convenience, you can read my full disclosure HERE*
They've inspired us to really get going on our Master bedroom re-do. The first project we did For our Master Bedroom Makeover was our Mid Century Modern Dresser. The second was our DIY Upholstered Headboard. Now we have moved on to our DIY Nightstands.
We purchased these Ikea 3 drawer dressers for SUPER cheap. They were only 35.00 a piece! Not to mention they're solid wood. Such a good deal.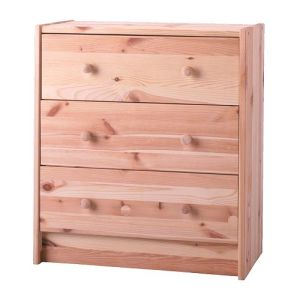 These babys have been just dying for a makeover! Well now that we have some incentive it was time. LOL
The How To Of It All:
Very first we removed the drawers
We then removed all the hardware from the drawers.
I knew I wanted them to match the Mid Century Modern Dresser we had already done but wasn't sure what I was going to do for drawer pulls.
Then I found these Gold Arrow Drawer Pulls on Amazon and I had a Free Amazon Prime trial which offers FREE 2 day shipping, Boom! You can Try Amazon Prime 30-Day Free Trial too. it's so AWESOME You pay no shipping costs. Makes life much Easier.
They're so PRETTY!  They're a little large so I only bought one Per drawer. I don't know if you saw in the before picture but the Dressers have 2 handles per drawer. No big deal. We just bought some wood filler. BE SURE IT SAYS STAINABLE if you're going to stain your drawers like we did.
After all the original hardware was removed we filled the holes with Elmer's Stainable Woodfiller. I found it on Amazon for 6.00 that's almost 3 dollars less than I've seen it at big box stores. SCORE!! Don't have to leave the house AND it's cheaper.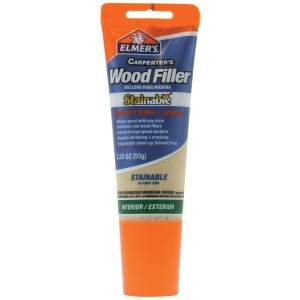 Then smoothed the filler out with a butter knife.( I used a butter knife because it was smaller the spatula i had was too big and was getting the filler everywhere)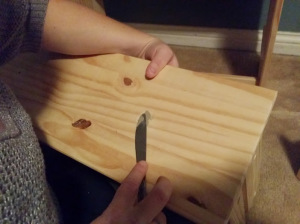 We then let it cure for 24 Hours.
While that was curing I painted the outside of the night stands white.Using this Valspar Paint (it took about 3 coats of paint. That raw wood was sucking it up.)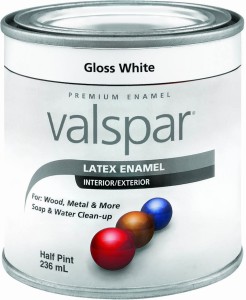 Next was on to sanding the drawers. I only sanded the excess wood filler off to be sure you wouldn't be able to see it throught the stain. Since the drawers are raw wood you don't have to worry about sanding them all the way.
We then stained the drawers in Minwax Jacobean.

We dipped a sponge in the stain painted it on then wiped off the excess stain with a rag.
Once the stain was dry we measured where we wanted the handles and made a cardboard jig to be sure they all matched.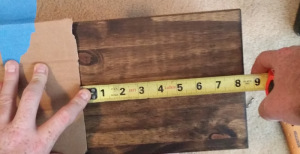 After the jig was made we could quickly drill out the rest of the holes on all the drawers.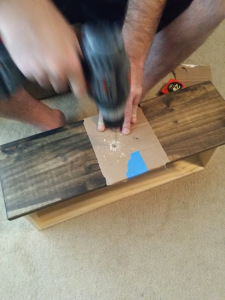 We then installed all the handles and we were done!
I just love them! Now off to enter them In the Your Big Finish Campaign.
Thanks For dropping BY!
We'll be linking up HERE