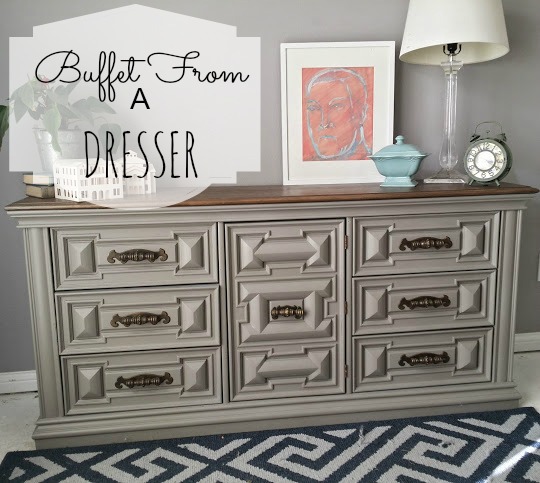 This thing turned out pretty AWESOME!  I was really nervous about the color at first, but the Beard had a good point. He told me it would be nice to have a piece of furniture that wasn't white or teal. LOL Point taken Beard, point taken.  So as you all can tell I went waaayyyy outside my usual for this one with this awesome gray color. NOw on to the fun part, or the How to Of it all.
+++This post contains affiliate links. This just means if you click through one and buy something I get a little bit of comission. For my full Disclosure Go here +++
1. I sanded the top down to the original finish using a Belt Sander
and 80 Grit sandpaper
2. Removed all the hardware with a Flat Head Screwdriver
3.We wiped it down with fantastik
. I use this to clean my kitchen and also for applications like this because it has a degreaser in it. The degreaser removes finger prints and any other oils that will prevent the primer from sticking.
4. I primed the drawers and the whole bottom half with Zinsser Oil based Primer
( We use oil based so we don't have to sand. Lazy Much?) I didn't prime the top because I knew we were going to stain it.
5. I staind the top with Minwax wood stain in Jacobean
. I could only find this color on Amazon. My local lowes no longer carries this color, for whatever reason.
6. I then painted all the drawers and the lower half woth valspars Mountain Smoke
7.. We sealed the top With a water based poly urethane
., The reason we polyed the top is because I knew we'd be using it as a bar/buffet.  I wanted to protect it from the inevitable spills.
There you have it! Super quick and easy piece with a huge impact! Now just to reiterate why I never pass up a free dresser observe the pics below!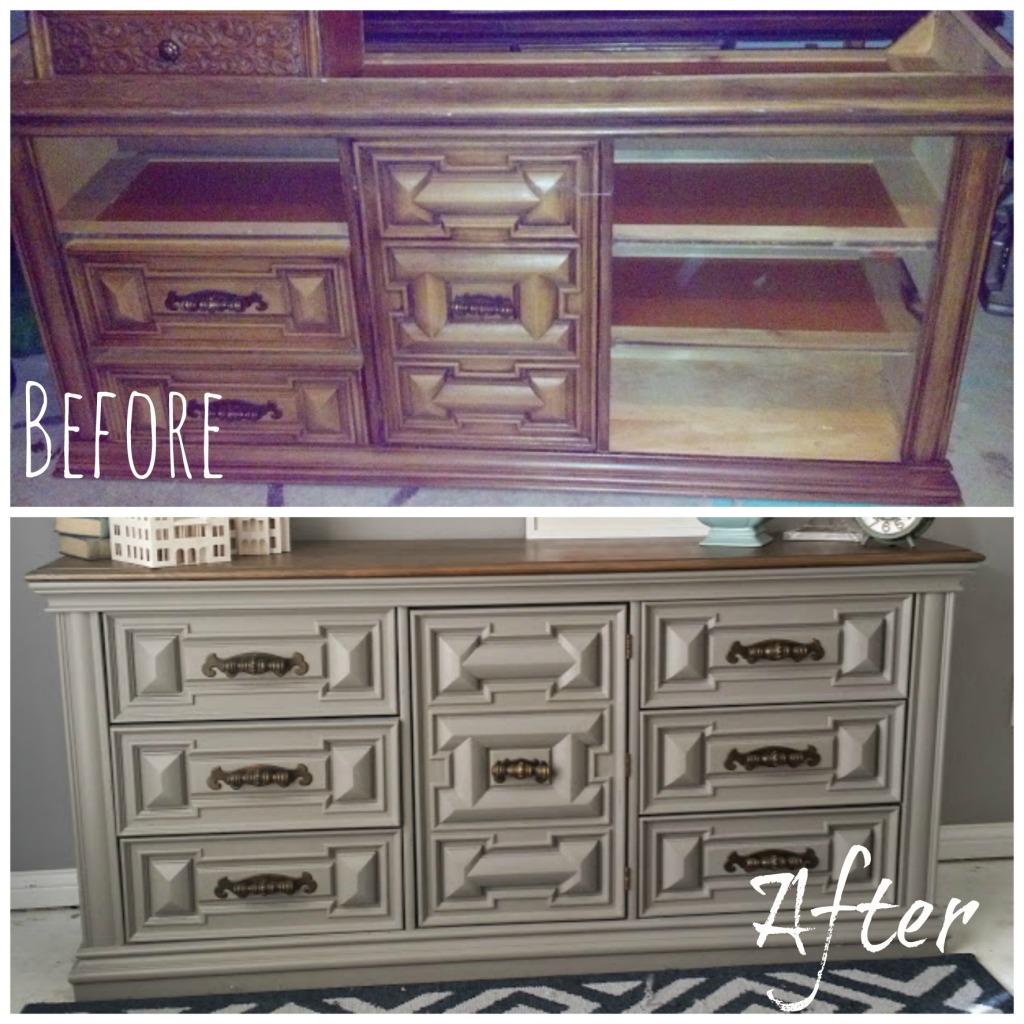 I know right??? Huge difference! I love how this piece turned out! Thanks for stopping by.
I'll be Linkin up Here