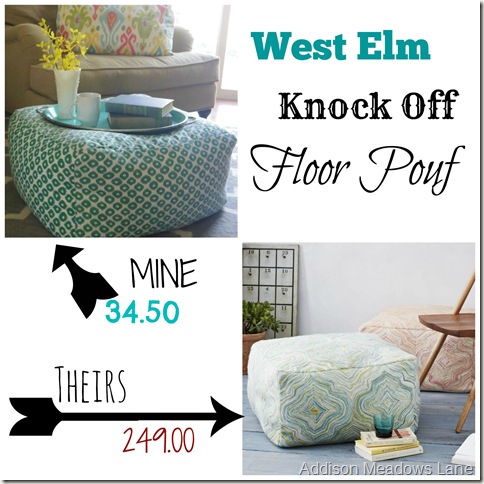 Seriously you guys, I've been coveting these floor poufs since the first time I saw them. I don't know about you but I don't have an extra 250.00 laying around for a glorified floor pillow. My first thought when I saw the price was "Wow that's a utility bill payment." LOL. I'm so cheap. So On I went poufless and sad. That is until I was perusing pinterest for insperation and I found this fantastic tutorial over @ Retropolitan She took a 3 dollar IKEA Rug and made one! Right up my alley. Cheap, gorgeous, and easy. Not to mention the ENDLESS possibilities with fabric choices.
I pretty much followed her tutorial to the T. The only difference is I didn't add a zipper to mine. The only reason I didn't do so is I just didn't have one at the time. So instead of adding a zipper I just hand sewed the pouf shut after I stuffed it. Just a side note Stuff the pouf much more than you think you should. It makes it look so much better when it's tighter.
This post contains affiliate links for your convenience. This means I'll get a tiny compensation for directing you to products I used at no cost to you. For my full disclosure click HERE
Supplies You'll Need:
*** This is Per Pouf****
3 Yds of fabric (This is the fabric I used it was on sale for 5.00 dollars a yard. SCORE!!)***UPDATE That fabric is no longer available but here's a very similar one IKAT Diamonds Fabric****
1 and a half bags of bean bag filling.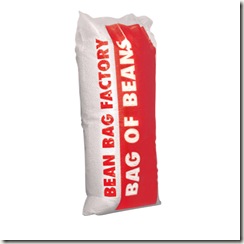 Needle and Coordinating Thread
Zipper if you choose to add one
After you gather your supplies just follow Erika's Tutorial and you're done.
This project took no time at all, and I'm so happy with the end product!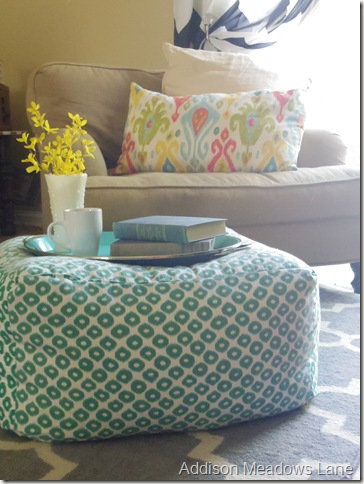 Thanks For Stopping By.
-Stacey
I'm linking up here: