***** I was provided free product for this post but all opinions and statements are expressly my own and were in no way influenced. Because I'm a leader not a follower and that's how I roll. For all my other legal eagle announcements Go HERE*******
I've had this old picture laying around the garage forever. I needed something new in my entry way and it was the perfect size.  So all I had to do was figure out what to put on it.
I have this gorgeous Tea House Trellis stencil from Cutting Edge Stencils I've been wanting to use in our middle bathroom but wasn't sure if the pattern would look right. I thought this would be the perfect opportunity to test it! Be sure to enter the Giveaway below for your own stencil.
*** This post contains affiliate links for your convenience***
What you'll need
Chalk Paint- I use Dutch boy from Menard's its super cheap and works great (in whatever colors you decide)
Stencil of your Choice from Cutting Edge Stencils
Old Canvas Photo
I started by painting the entire canvas white.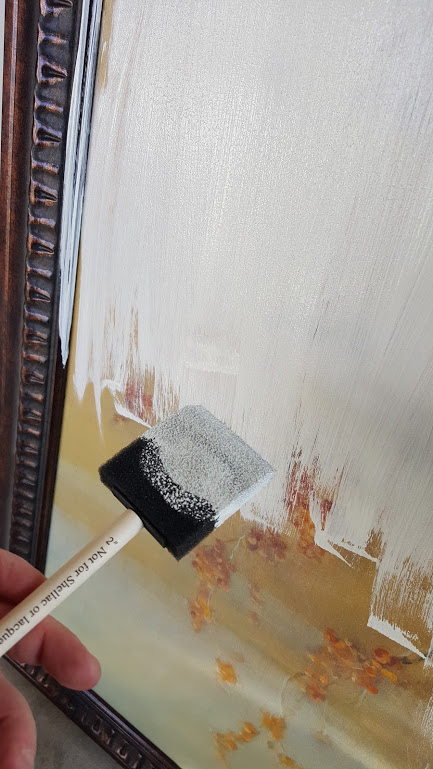 After that dried I taped off the white and painted the frame a light Robin's Egg blue. Once that was dry I sanded down the blue paint to distress it a bit.
Next was the stencil Cutting Edge Stencils are the easiest things to use. They even come with a whole kit for stenciling. So nice! All you have to do is tape the stencil on and paint it. 
So easy right? I stretched the stencil design out so more white would be on the canvas. It turned out perfect! 
I just love it!
Now you can enter to win your very own stencil a 50.00 value! It's super easy just follow the instructions for each entry.
a Rafflecopter giveaway