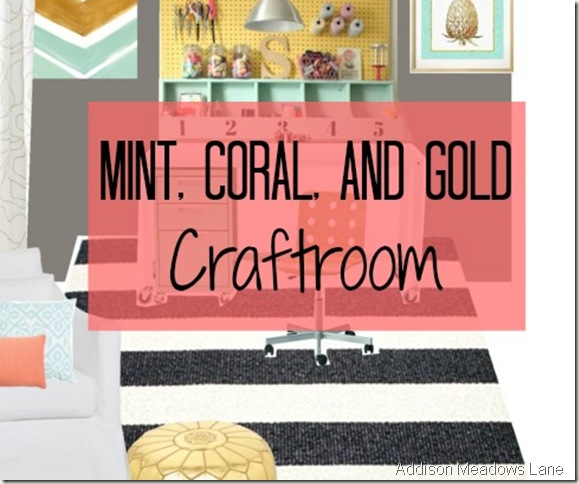 I know I've said it before, but I'm saying it again. I LOVE Polyvore. It's helped me get a grip on so many projects, and it's so user friendly.
My Sister,her Husband, and two beautiful children had been living with us for the past year,and just recently moved out. So I've decided to get motivated and make myself the craftroom I've always wanted. I'm currently IN LOVE with the color MINT. It's gorgeous and I want to paint ALL THE THINGS MINT!! LOL But for now I'm focusing on getting this space exactly the way I want it.
This mint desk makeover from Love Grows Wild was definitely a huge inspiration. I just love it! It's the perfect color!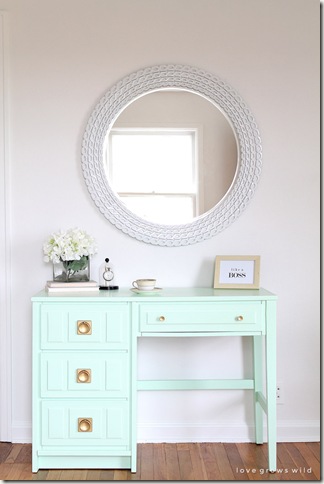 Also this gorgeous Door from The Liz Marie Blog really sealed the deal on using mint and gold in my craftroom.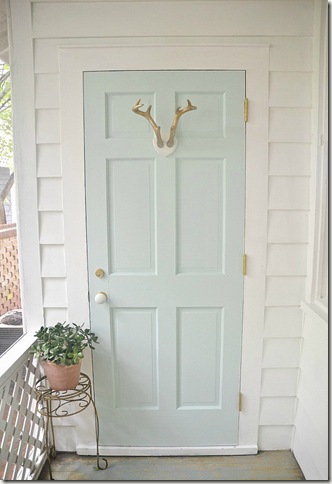 I know Gorgeous Right??
So off to Polyvore I went! But ya'll know me I can't just have soft nice colors in a room I always have to throw in a pop of color. So I searched for some mint and coral inspiration, and found this gorgeous living room from Classy Clutter. SO BEAUTIFUL.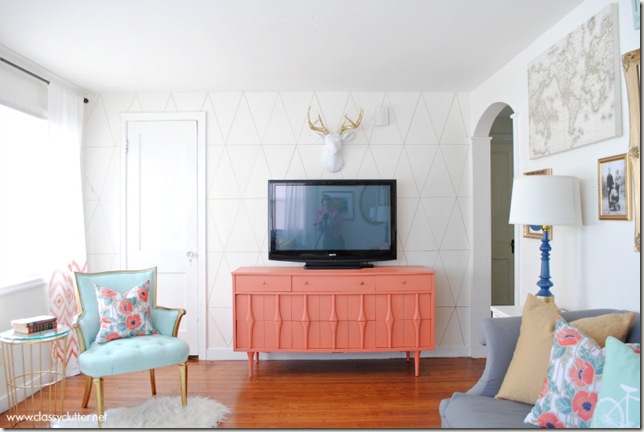 Everything about this room is perfect I so Love it! It helped me visualize what all the colors would look like together.
Here is what I came up with.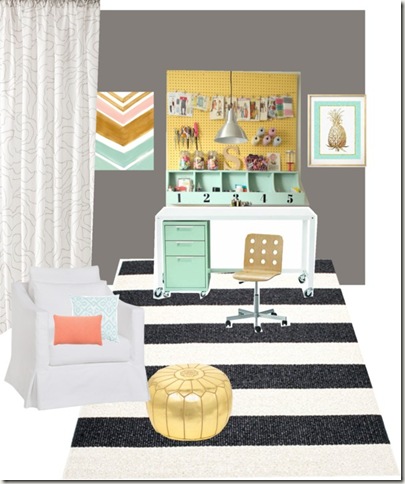 I can't wait to get started. It's going to be so much fun!!
Thanks for dropping by!
-Stacey