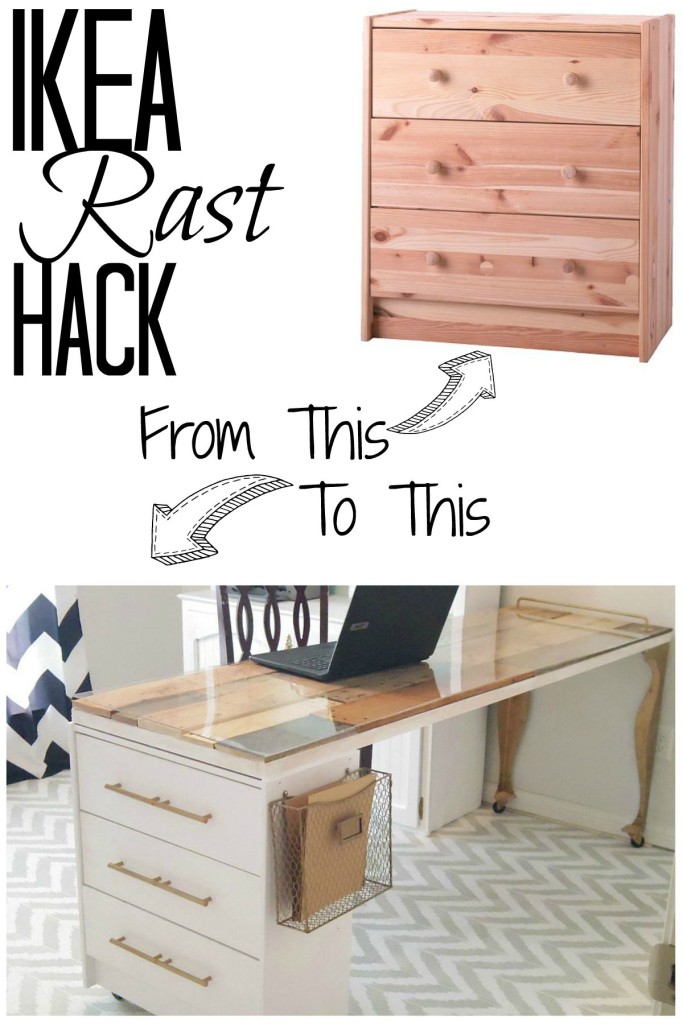 Let me tell you how excited I was to be approached by Hickory Hardware to be part of this amazing Contest! The object is to receive this Plain IKEA Rast Dresser and turn it into something unique Using Pittsburgh Paints Trim Door and Furniture paint, along with Hardware from Hickory Hardware, and Supplies from Menards. 
Ok Enough with all of that we're on to What you'll need:
The first thing we did was ran to Menard's to pick up our supplies we needed.
1 Quart of White Pittsburgh Trim, Door, and Furniture paint.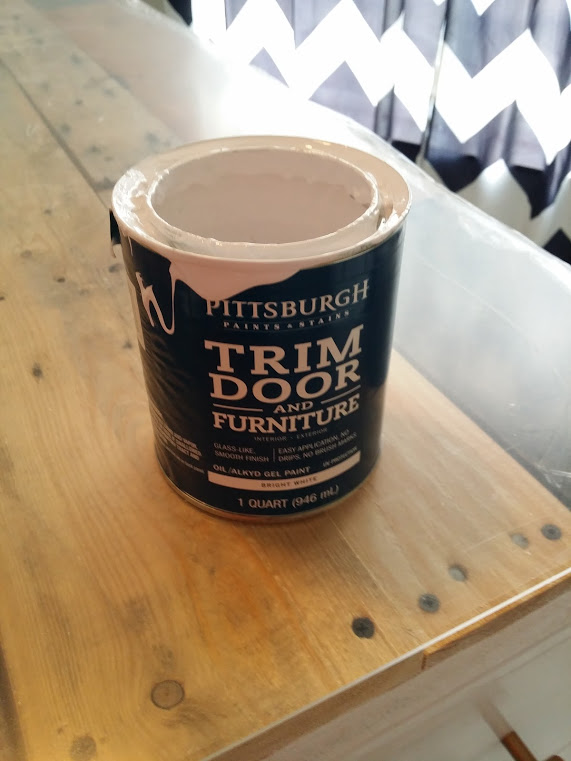 1- 24″x 80″ hollow core door (This is the base for our desk top)

One piece of plexi glass 72″ x 36″ (it says the price for the plexi glass is 99.00 online but it was actually only 53.00 at the store.)
Plexiglass Cutter (This scores the plexi then you just snap it . It worked really well for us.)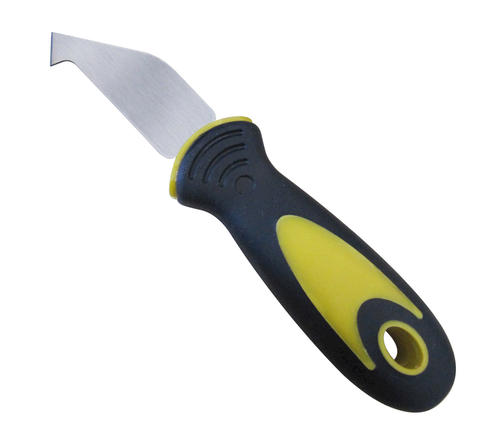 The How To:
– I primed then  spray painted the 2 desk Legs and all six caster wheels gold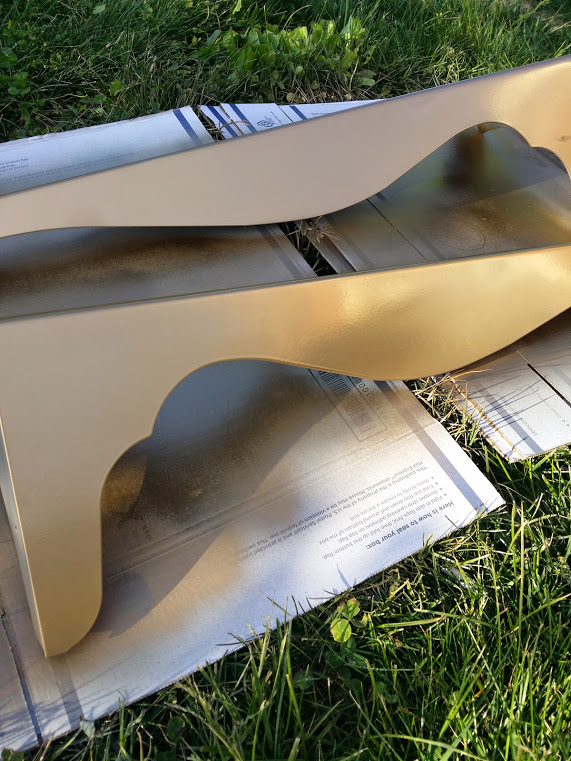 -I assembled the Rast Dresser.This is a very easy task I had it done in about 20 Minutes the Instructions are very clear and easy to follow.
-After it was assembled it was time to add caster wheels to it. I had to flip it over and I set 2 pieces of pallet wood on it then took a pencil and marked where they needed to be cut.
I then attached each board with the drill and screws.
After the boards were attached I added four caster wheels I had already spray Painted gold.
I then marked and cut 2 pieces of wood to fit the desk legs. I then had to drill 4 holes in each leg to attach the piece of wood, This is so the Caster wheels would have something to screw into.
I got these legs from IKEA ages ago, I don't even remeber what they're called. I looked through their website and it doesn't look like they carry them anymore. Womp womp.
After the caster wheels were attached I then filled all of the holes on the drawers with Elmer's Stainable Wood Filler.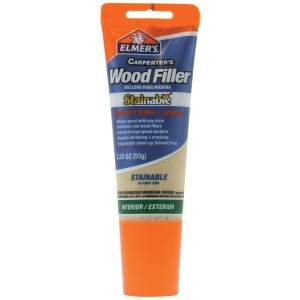 I Then Used Pittsburgh Paints Trim, Door, And Furniture paint to paint the Drawers and the cabinet white. This paint is unreal. I've done 2 Rast dressers in the past and they each took 3 coats of paint a piece for full coverage. This stuff did it in one. I was quite impressed. It is oil based so you'll definitely need to use it in a well ventilated area. I forgot to take photos of me painting everything (derp). I just used a nylon 2 in brush and like I said, I only had to apply one coat. AWESOME!
While waiting for the cabinet and drawers to dry we assembled the desk top.
We figured the Hollow core door would be a nice base, to attach pallet wood to, because it's lighter than a solid piece of wood and its nice and thick so we'd be able to attach things to both sides without having any issues.
We have a ton of pallet wood from a good friend so I just started picking pieces I liked and started putting them together like a puzzle.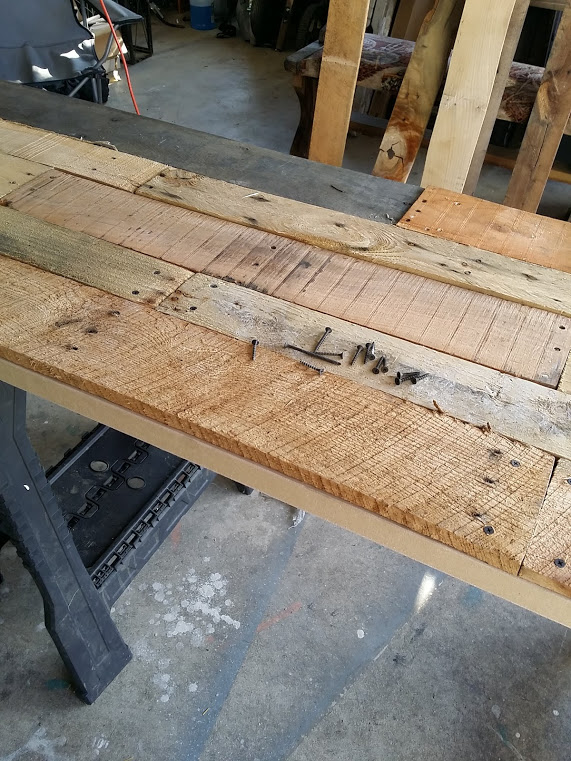 After I got the look I wanted I screwed everything down then flipped the door over so we could cut the over hang of the boards off flush with the door,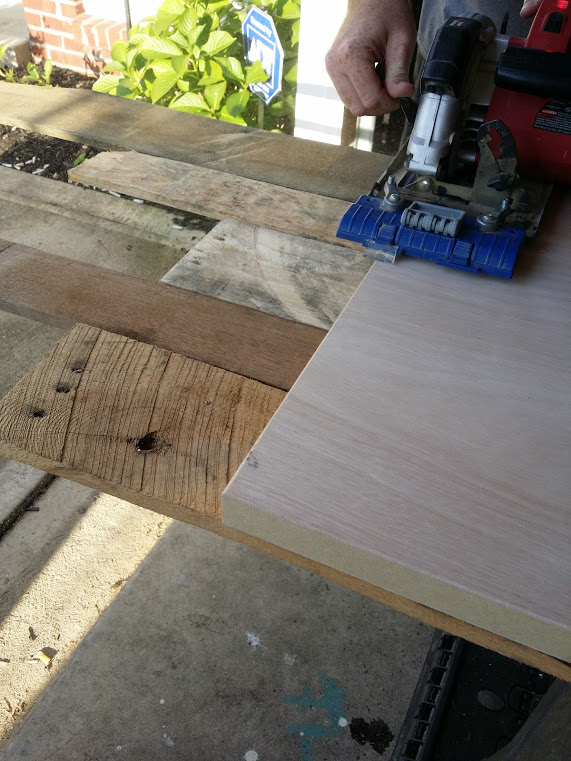 Now it was time to add the plexi glass. This was super easy we just laid it on the smooth side of the door clamped it down then scored it a few times and the over hang snapped right off. We then attached it using spacers and screws, to the pallet wood underneath.
While the door was flipped over after cutting the pallet wood off, we the attached the Rast and the legs to the top using wood screws.
When everything was attached it was time to add our GORGEOUS pulls and hooks from HIckory Hardware. Which are actually available at your local Menard's They have a TON to choose from it makes it very difficult believe me.
We used this same technique from our last IKEA Rast Hack, to attach the handles. I used six handles and put them right next to each other to create a longer handle. It turned out so beautiful.
Now I've got somewhere to hang my scissors and store all of my supplies.
I also left about 8 inches uncovered by the Plexi glass because I wanted to add a handle to be able to move the table around easily.
It makes such a huge difference when moving it around SO COOL.
It's just a wall organiser from IKEA I spray Painted Gold.
This desk has turned out so amazing! It's my favorite thing ever it's pretty, functional, and has added a TON of workspace to my craftroom, I absolutely LOVE it. Thank you HIckory Hardware, Pittsburgh Paints, and Menards for allowing me to FINALLY have the desk I've always wanted, NOw on to some GORGEOUS AFTERS.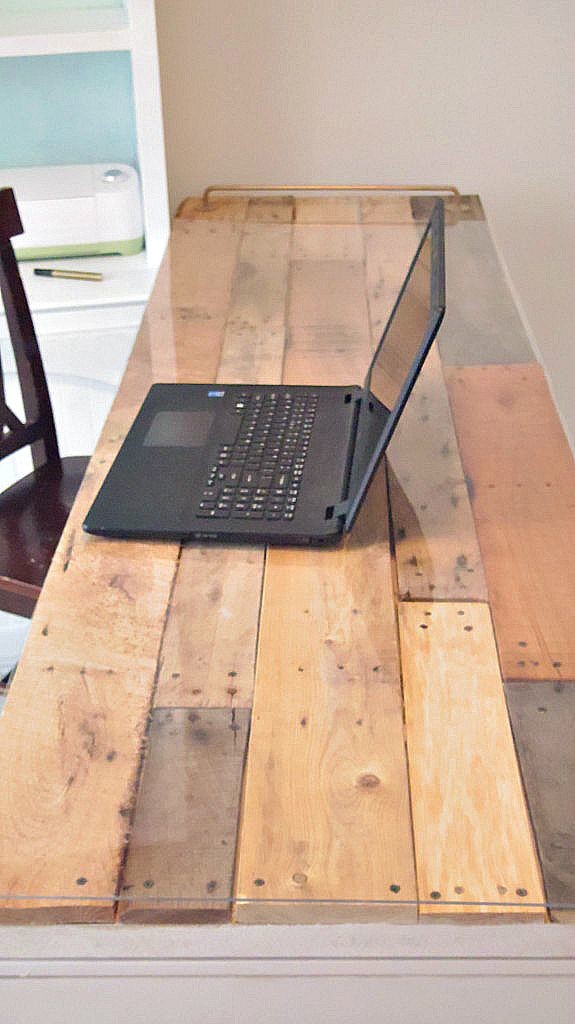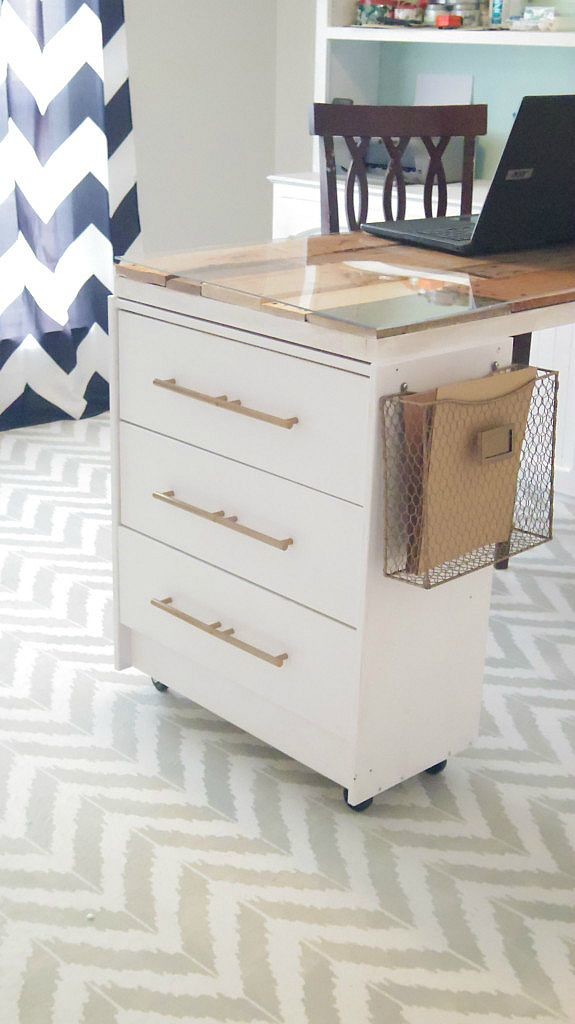 Hope you all enjoyed our project. Thank you so much for stopping by!
I'll be linking up HERE & HERE