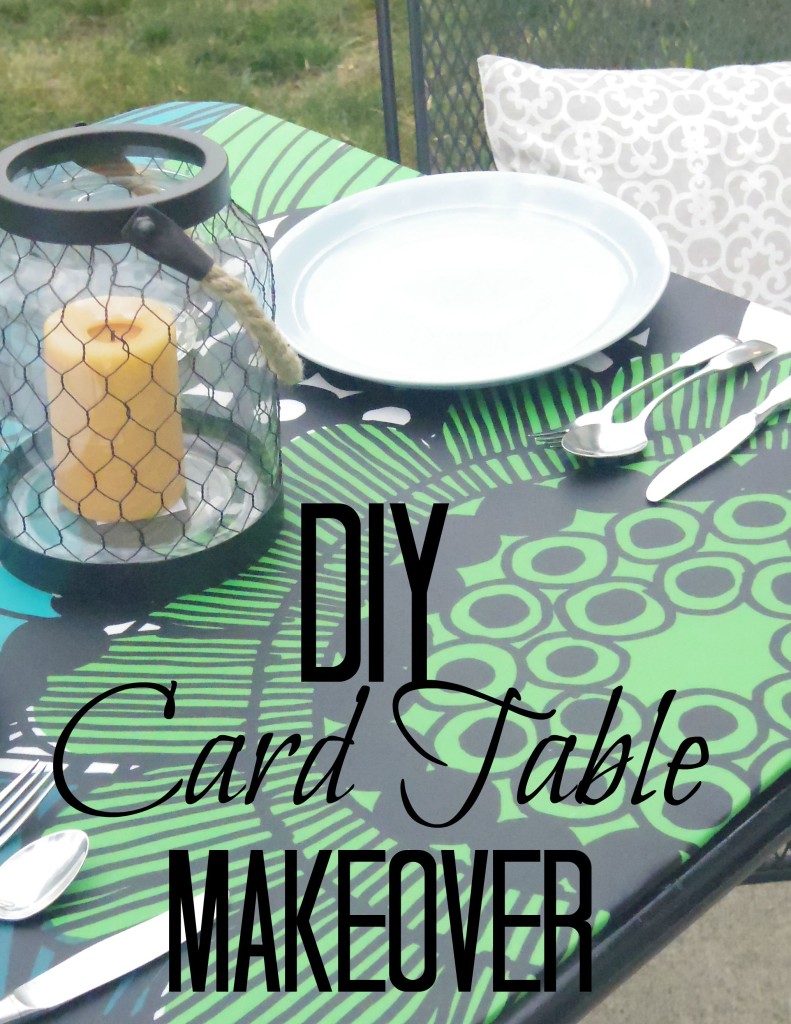 Myself and some of the other blogger BABES from The Think and Make Thursday Link Party were approached by AlwaysMod.com and asked to do a project using Marimekko fabric. I couldn't wait!! I've always loved Marimekko's designs. So after searching through their huge selection, I found this PVC Fabric.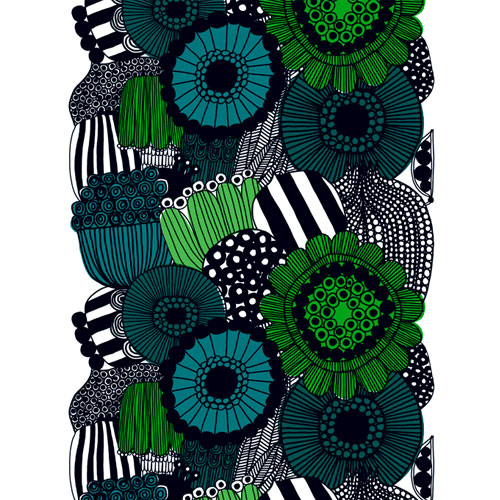 SO COOL. It's mainly used for table clothes and I had the PERFECT Idea for it. If you're anything like us every time we have company we have NOWHERE for people to sit, we're always having to put up ugly card tables and folding chairs BLECK.
Well, I had this old crummy table out in the garage we had been using as a work bench and decided it was time to bring it back to life.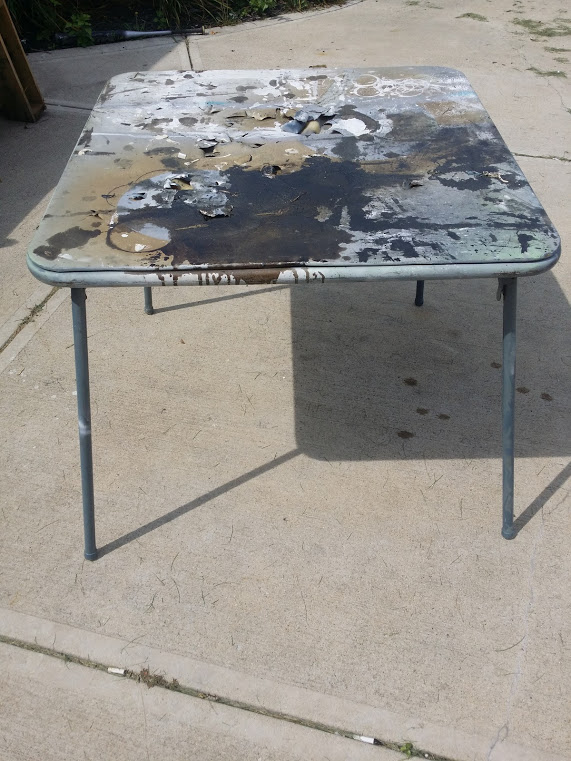 Pretty gross right?? I know, but don't worry I fixed 'er up real nice Clark. 🙂
*This post contains affiliate links for your convenience. This means I'll get a tiny compensation for directing you to products I used at no cost to you. For my full disclosure click HERE
What you'll need:
Card Table (New or Old )
Fabric of your choice.
Spray paint in the color of your choice
The How To:
-I removed all of the screws from the top and took it off.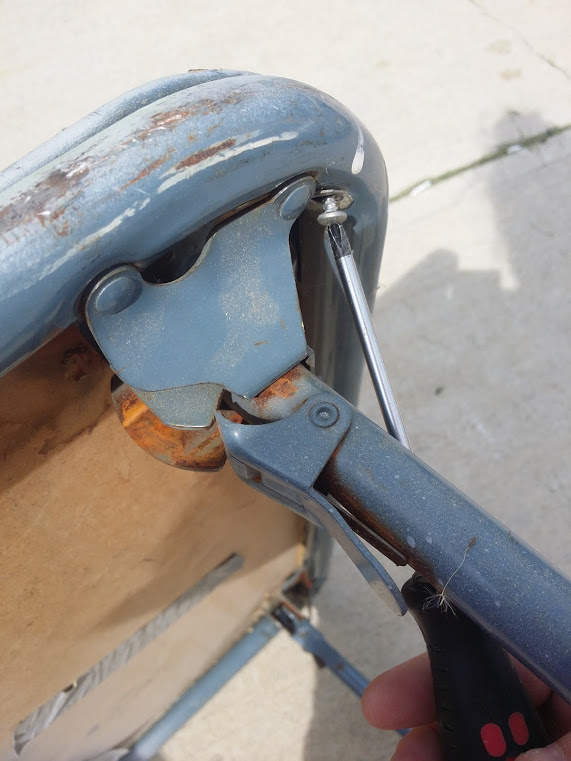 -Then I pulled off all of the old nasty top and batting underneath.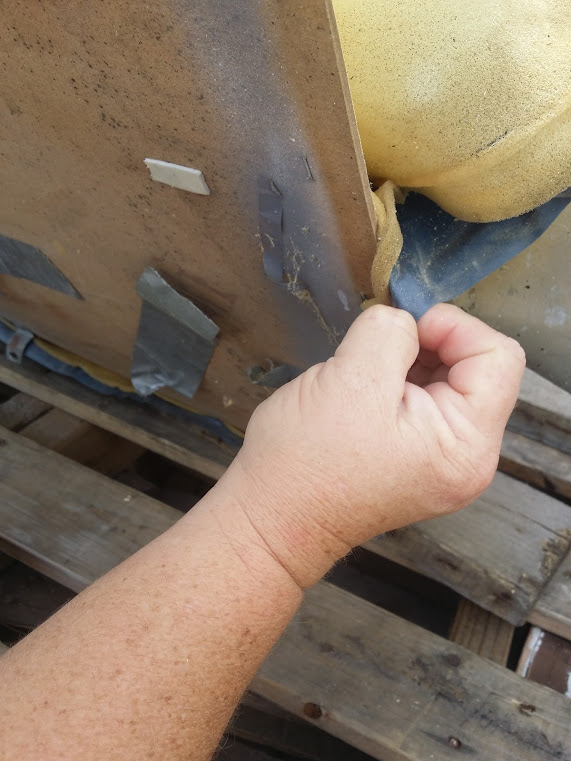 (This is my Mom's hand she made a guest appearance. HAHAHAHA.)
-I then Primed the entire frame with spray primer and let it cure for 24 hours.
-When the primer dried I sprayed the entire thing with 2 coats of black spray paint. ( I didn't take pictures of this part. I have faith you all will figure it out )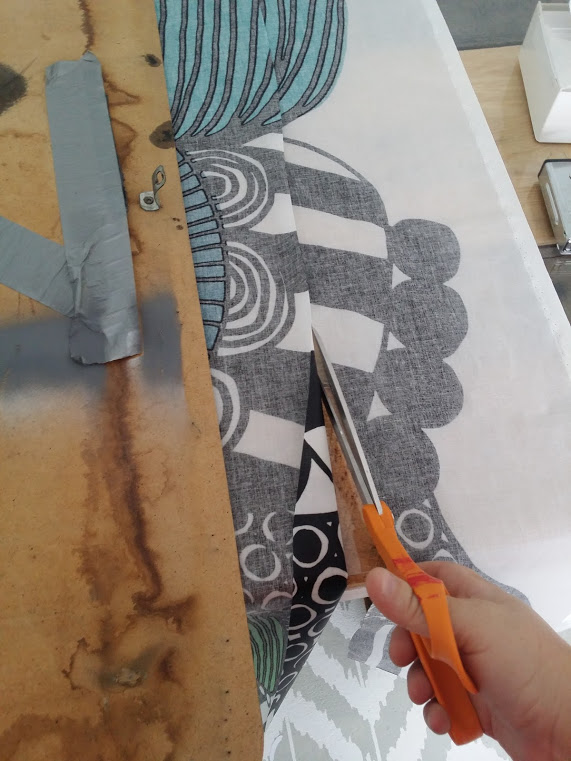 -Next I laid my fabric down ,PRETTY SIDE DOWN, then placed the top on it so I could cut the fabric to size. *** I also used a layer of batting between the table and the fabric it gives a much smoother finish when stretching the fabric*******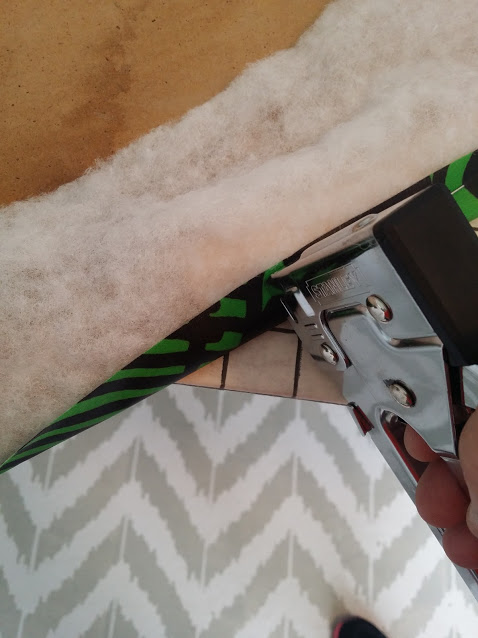 -After my batting and fabric were cut I stapled them to the back. ***** PLEASE BE SURE YOUR STAPLES ARE NOT TOO LONG.****** If they ar they'll go through the other side and ruin your project. No Bueno!
-When everything was stapled I re-attached the top to the frame.
That's it! We're done! So simple right?? Now I have this GORGEOUS DIY Card Table.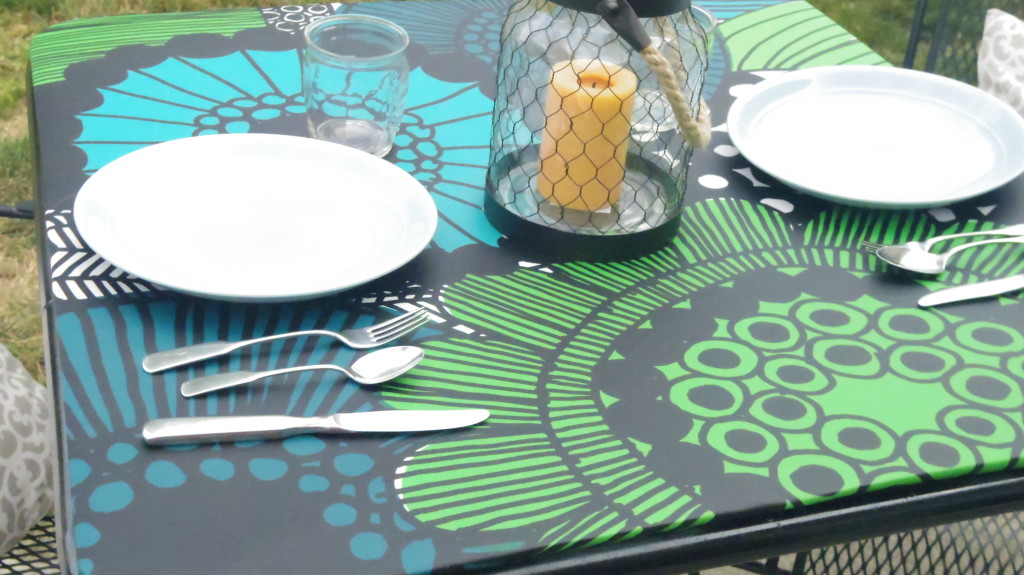 Don't you LOVE it??? It was so easy to do. NO sewing machines or power tools.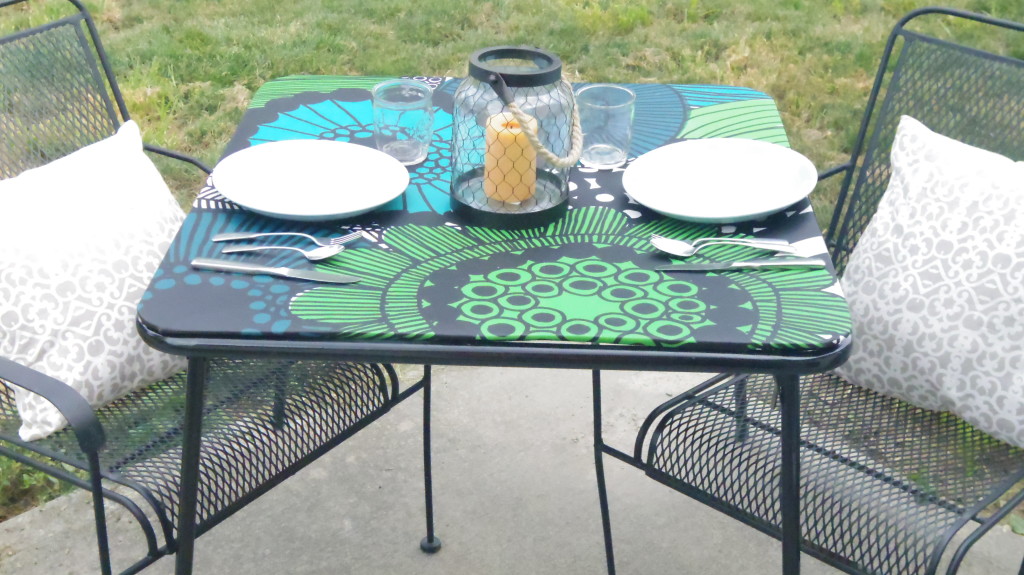 I'm so happy with it. This DIY Card Table Makeover was so fun, and easy.
ALSO We have the privilege of offering you a chance to win some of your own Marimekko fabric!! All you have to do is come back by on Thursday To the Think and Make Thursday Link Party and Enter to win. Hope you guys enjoyed my little tutorial and don't forget to come back.
**** I was given Free product but no compensation all of the opinions in the post are my own. You can check out my full disclosure HERE if you have any questions******
Thank you so much for stopping by.
I'll be Lnking up HERE and HERE