Don't you just love when people give you their old cruddy stuff??!!?? No? Well I do! I love it because it's so fun to transform things and make them beautiful again. This dresser was the ugliest shade of green I have ever seen. I'm not exaggerating at all. In fact, it was so ugly I forgot to take a before picture of it….WOMP WOMP. But trust me when I say it was bad. The top was severely damaged,it was covered in cob webs, and that green, BLECKKK.
**** This post contains affiliate links for your convenience.******
I started by removing all of the drawers and their hardware. Then cleaned the whole thing thoroughly(including the hardware) with a heavy duty de-greaser and a scrub brush.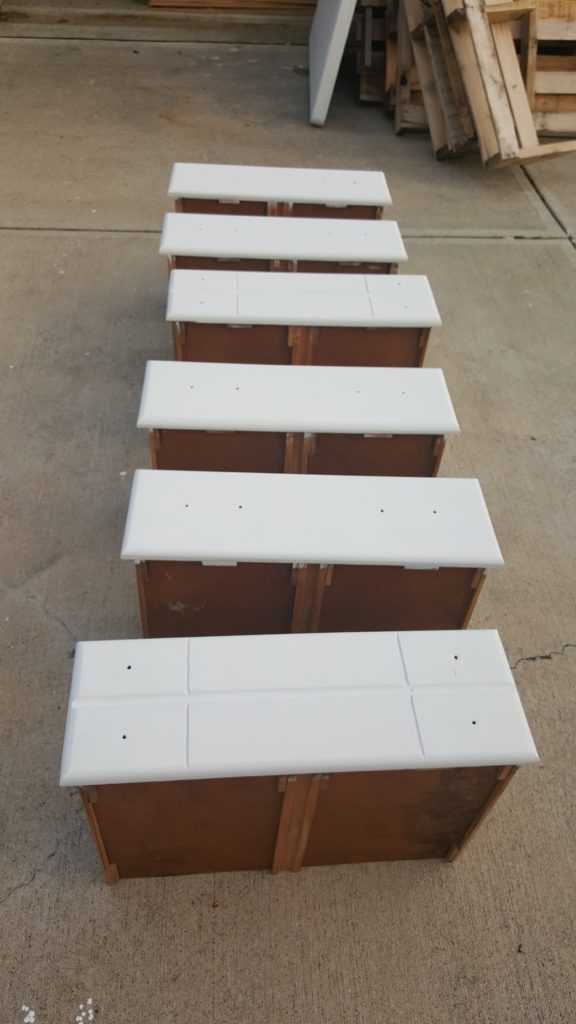 When it was all cleaned up I painted it with Dutch Boy Chalky finish paint. This stuff is my favorite. It covers everything and is only 20.00 for a quart. That' a steal compared to some other brands out there. The only place I've been able to find it is Menards.
Between coats on the dresser I spray painted the hardware a Metallic gold then  sprayed a clear coat on them.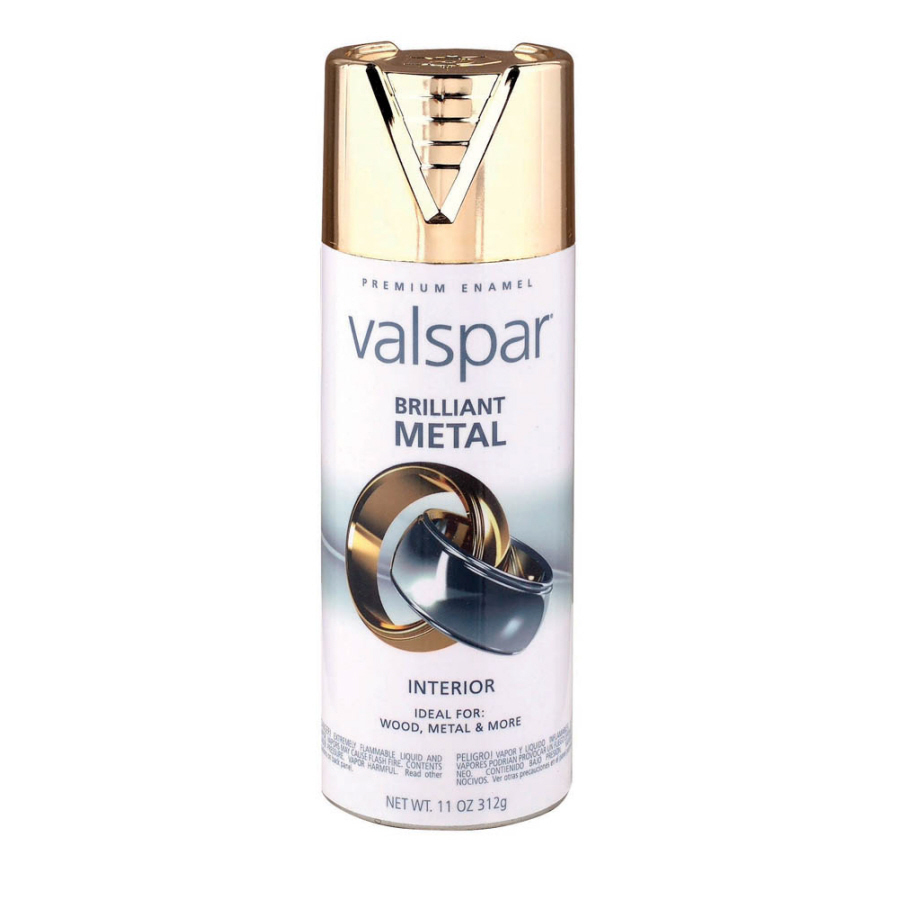 As I mentioned before the top was damaged so I added pallet wood to the top. I cut the pieces to fit then attached them using my Ryobi Nailer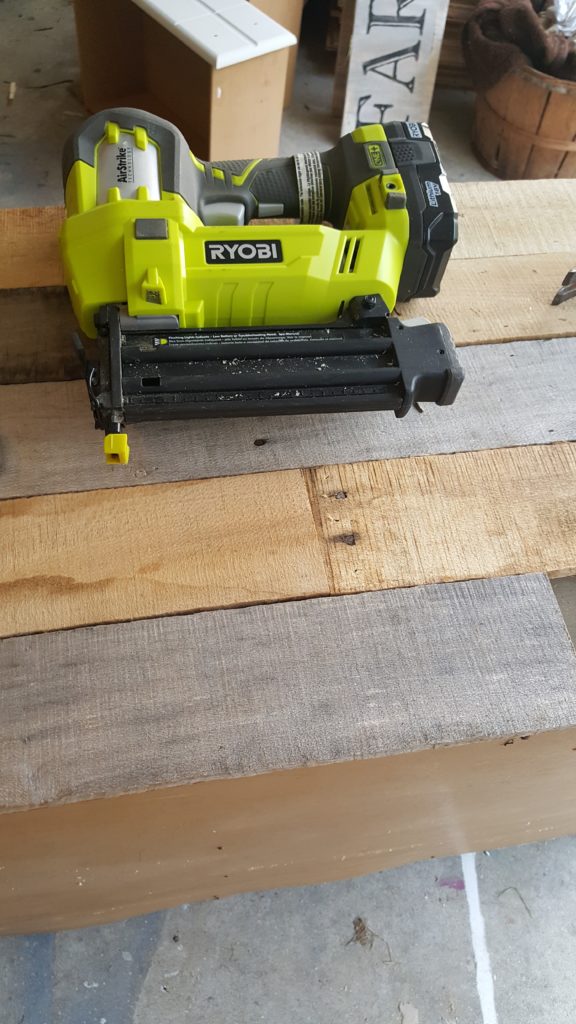 After the pieces were attached I then stained them with Minwax poly shade it is a stain that already has poly in it. It made the top very glossy. It's an awesome product It only took one coat and there was little to no smell. It took about 4 days to dry completely but the finished product is gorgeous.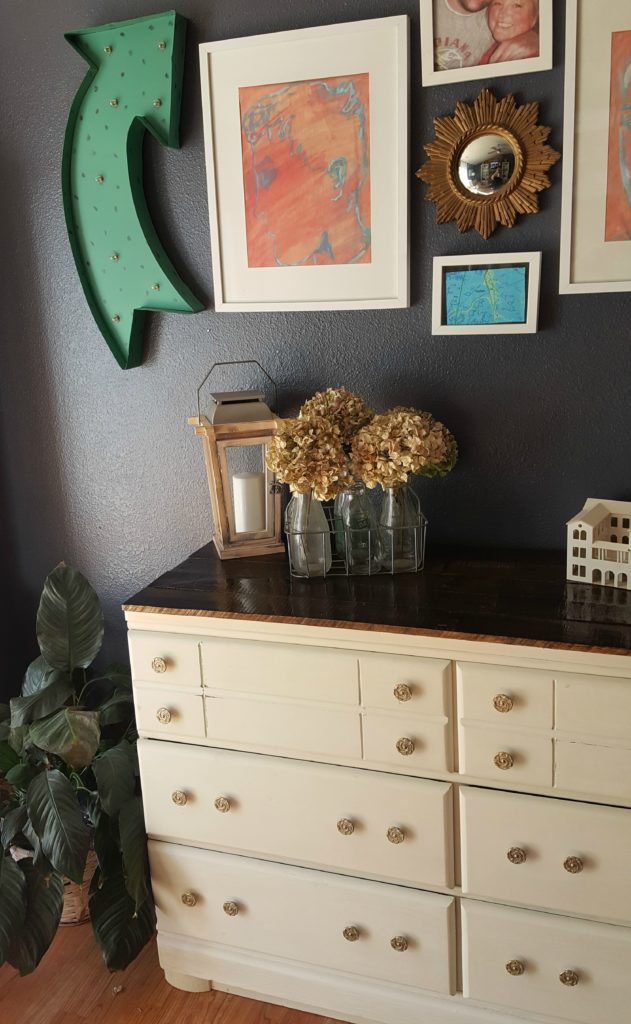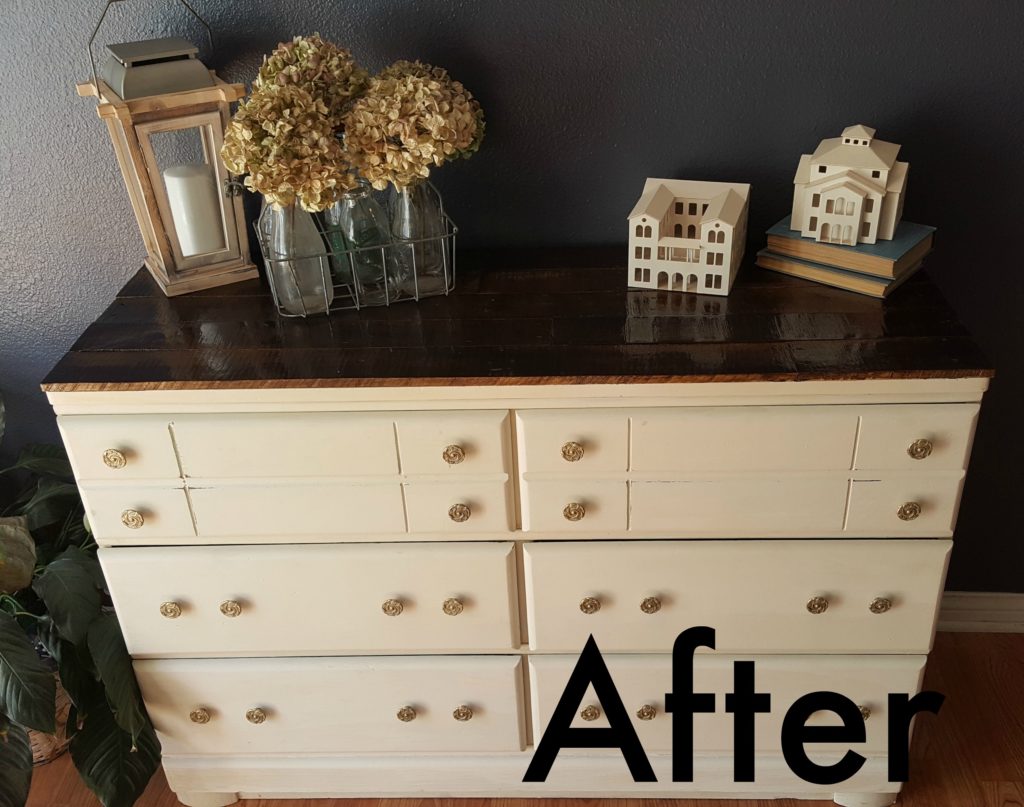 This was a super easy project and I just LOVE how it turned out. Thank you so much for stopping by.