I used to have a HUGE Hibiscus between my garage windows but had to move it because it was out of control! That left this giant bare spot between my 2 garage windows. So I went to My Local Lowes to check out their garden section. It was FULL of so many gorgeous Monrovia Flowers I found this out by checking their site HERE it tells you everywhere Monrovia Flowers are sold.
They made it so hard to choose, but I finally found this gorgeous Perennial Clematis from Monrovia Flowers (Perennial Means it comes back every year) and had the greatest Idea! We could just build a trellis to cover this space that is driving me NUTS for the clematis to climb. I also purchased a Perennial Anemone to fill the space at the bottom of the clematis between my two Dianthus.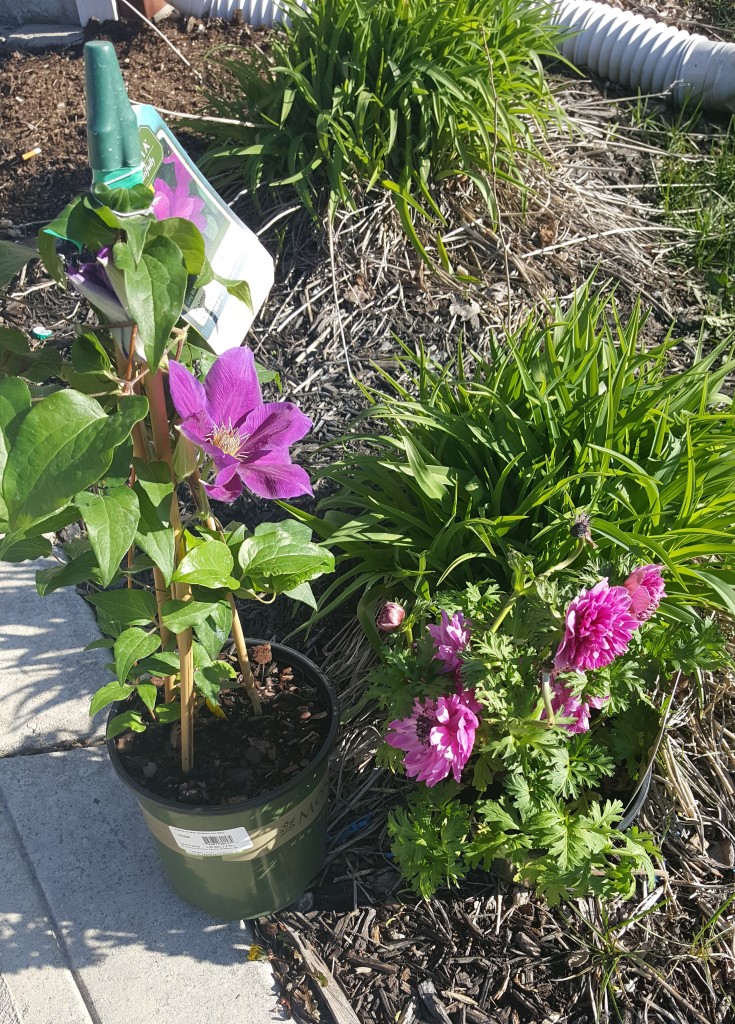 The reason I use Monrovia flowers is they are the hardiest plants I've ever used. Normally in my Zone 5b The rule is not to plant before Mother's day, but I have had no trouble planting Monrovia's plants early in the past. They've held up tremendously for me, as long as I cover them if there's a frost warning they usually do fine.
My next stop in Lowes was the Lumber department I found a bundle of Furring strips that were 8ft long and only  88 Cents a piece! WOOT. We used all 8 strips and this thing still cost us under 10.00! Isn't that great?
We didn't really measure anything I just cut a piece and laid it on there the length I thought I wanted the braces to be apart. After we decided that The Beard just cut 16 Pieces the same and attached them to the 3 Brace pieces.
Mark The Length

Set the saw to a 45 Degree angle to create the chevron pattern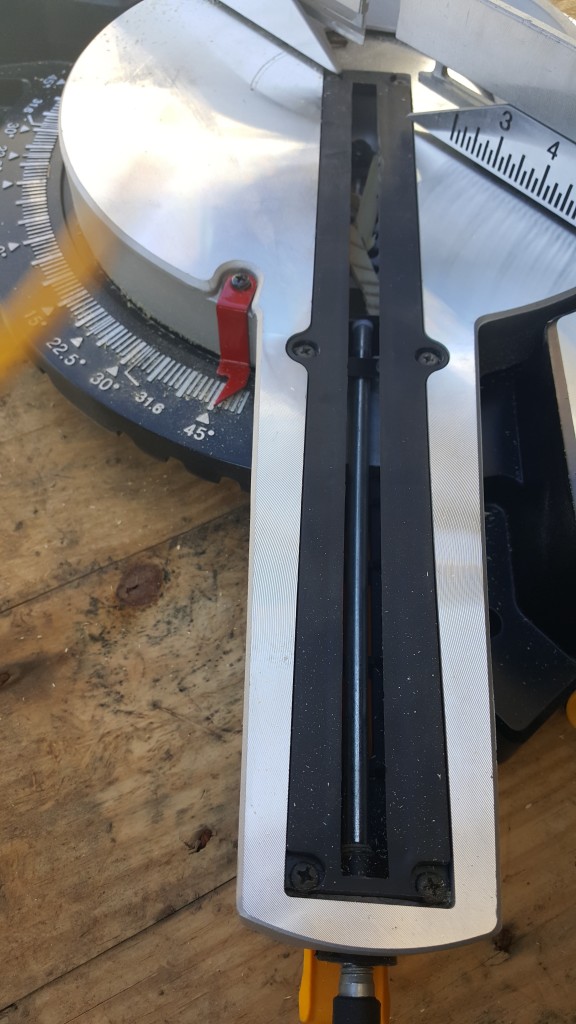 Line the pieces up…
Then nail them in
That's it! We decided to leave it plain wood but you could stain or paint it at this point. I think it took The Beard a total of 10 Minutes to put this together. It was so easy and saved us about 40.00!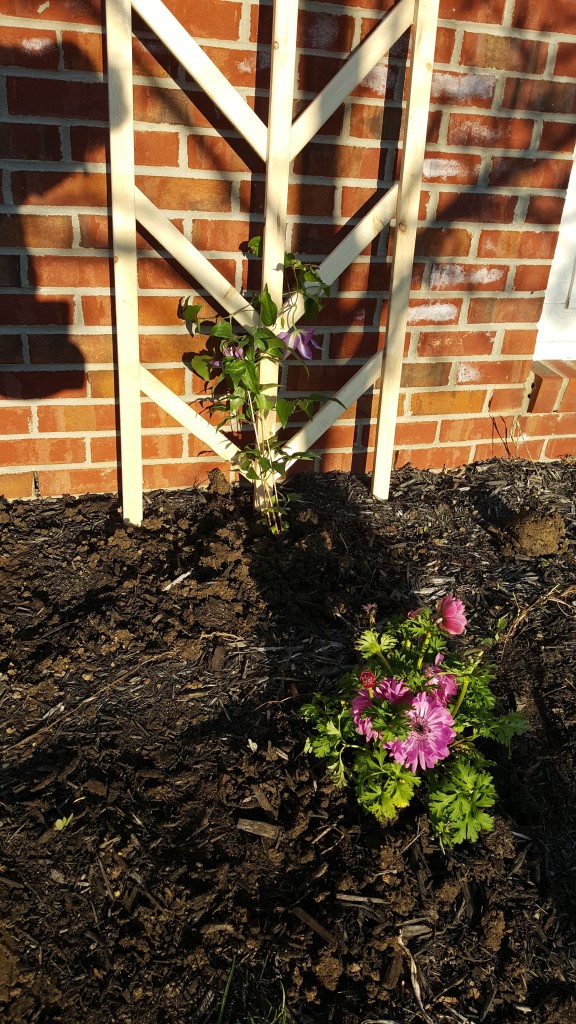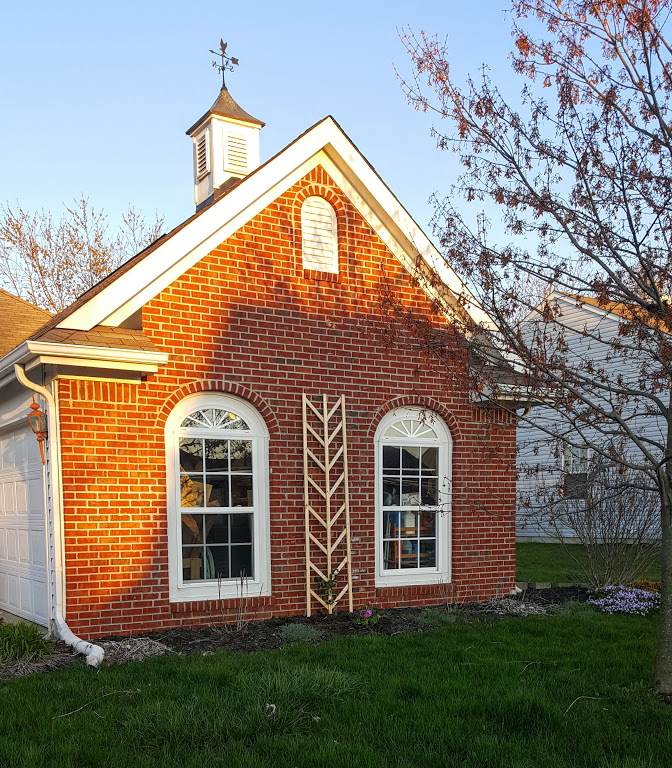 Don't you love it?? Please don't mind my Super long grass it's been snowing and raining here for the last 3 weeks. Today was the first time the sun has come out! LOL
I can't wait until the Clematis is all grown and filled out it's going to be gorgeous! Thank yall for stopping by I hope you look For Monrovia flowers when you decide to update your landscape. They really o have THE BEST flowers.