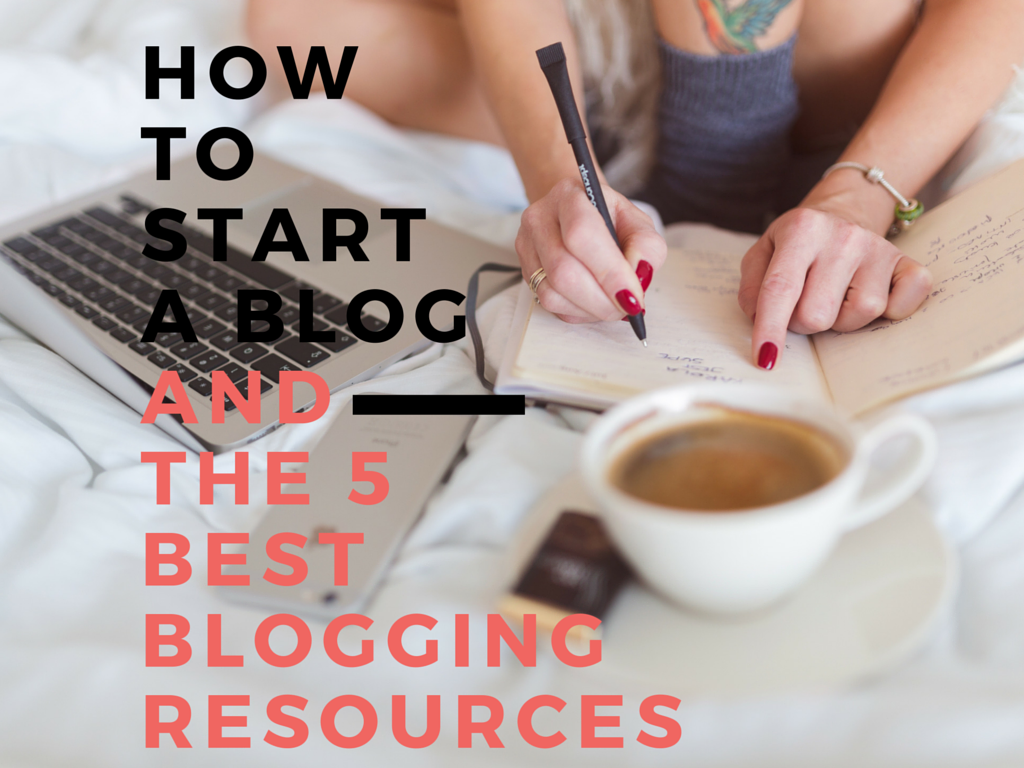 ***This post contains affiliate links for your convenience you can see my full disclosure policy HERE***
   Begin HERE:
Let me pre-face this post by telling you a little bit about why I am writing it. I have so many talented friends and family members that have asked me more than once how they should go about starting a blog. It's always a hard question to answer because it's not just a cut and dry process. It took me the better part of 3 months to figure out exactly how to launch my blog (over 3 years ago). I researched everything I could. I probably read at least 30 articles and watched a ton of you tube tutorials to teach myself how to do it. I had pretty much a 0 dollar budget and couldn't afford to hire anyone to help me. That's why I'm going to attempt to show you how and take some of the guess-work and long hours out of the process for you. I'm going to break it down into a simple process that will help you get the ball rolling.

Blog Subject
What will your blog be about?

I recommend leaving yourself  some room to talk about more than one subject. If you're going to start a blog about exercising you may want to include a recipe section, or something to that effect so you won't run out of things to write about.
Is your subject something you do daily or are really knowledgable about? I have read countless blogs that literally just write about things they've read or heard. While you can get away with that it makes it much better and usually more successful when the author can give you real accounts of what they're talking about.
Blog Name
Choose a Unique name that flows well and is relevant to the subject of your blog.
Once you've narrowed it down to a few choices RESEARCH THE  NAME!! Search Facebook, Instagram, Google, any platform you can think of. Nothing is worse than coming up with a name and logo then realising it's already been used and having to re-brand. I have seen it happen so many times. Please do your homework.
Don't use a title that requires punctuation! It's fine on your blog name but then you go to sign up for a twitter account and you can't use punctuation and it doesn't translate well.
Social Media and E-mail
Ok so you have come up with what you want to blog about,what content you'll include, and your blog name. I would HIGHLY recommend setting up an e-mail account specific to your site. I use Gmail because it's the most recognised and super easy to set up. Use that e-mail for all of your Social Media set up. If you have Private accounts for any of these platforms be sure to create totally new Business accounts for your site.
These are just the main platforms I use there are a MILLION more but at this point baby steps are probably best.
Register Your Domain Name and Sign up for Hosting
Your Domain name is – insertyourblogname.com (I would not recommend doing a .net or .org )
I use Hostgator  to register my domain and host my site. It's 12.95 to register your domain name for the year. I've never had a single problem with them and the few questions I had during set-up were answered very promptly. 
After you've registered your domain name it's time to sign up for hosting account.I use the hatchling plan and pay for mine Monthly which is 8.95 It's what fits my budget. You can opt to pay the entire year up front which makes the monthly cost only 5.95 that's up to you.
Ok now that wasn't so hard was it? If you get lost or my instructions are not detailed enough for you, you can always go to the help section on hostgator and they have a ton of video tutorials to walk you through everything.
Installing WordPress
Now wordpress is definitely not the only platform for blogging but in my opinion it's the best.Blogger is another very popular platform but I don't particularly care for it, so I'll be gearing everything toward WordPress. The main reason I like wordpres is there are plug-ins for just about everything you could want your website to do and you don't have to know very much on the tech side to implement them.
Hostgator makes it super easy to install wordpress. After you've signed up for your hosting package you just log-in to the control panel and scroll down to where it says Launch Quick Install. This app walks you through the entire process. It's so simple! It's completely free or you can pay for the other packages that also include a theme for your site. If you have the money this may be a good option for you.
From this point you can actually write your very first post! It can be a story introducing yourself and what you'll be talking about or anything really it's your blog, but if you'd like to go further and make it a website all your own keep reading!
Blog Themes
Ok you've got wordpress all installed and now it's time to talk about making your site pretty. A wordpress Theme is what makes your site look different from all the others. You can choose specific layouts, colors,and styles.
Free Themes- There are a TON of perfectly beautiful functional free themes. I had a free theme up until about 6 months ago. The only downside to free themes is they aren't completely customizable, and it's hard to get in contact with the developers for help.
Paid Themes are worth their weight in gold. If you can save up the money to pay for one it's SO WORTH IT! Since I have updated I've gotten so many compliments and emails about how much easier it is to navigate and how much better my site looks. I chose to use the Isabelle theme from Bluchic it was in my price range and I can literally customize EVERYTHING. I love it. There are a million different places that offer Themes for wordpress, Just be sure to do your Homework.
For editing, adding photos to your blog, or creating Pinnable images I Use Canva and Picmonkey
Monetization
Ok so you've set up your blog, Picked out your theme ,and have written your first post YAY!! Now you're wondering how to monetize (make money from your blog).
So obviously you won't have a ton of traffic at first and this is ok. I would still recommend putting a few ads from google adsense on your page. this is super easy and doesn't require any work from you. You just place your ads and forget them. You can find tutorials on placing ads here
I know everyone has high hopes for making a ton of money on the blog right out of the gate but in order to do that you must have good content and build  your traffic. Patience and consistency are your 2 best friends when blogging.
Once you've added some content and built up your audience you'll definitely want to seek out more ways to monetize,protect, and grow your blog. I have listed 5 of the best blogging resources below to help you get a better handle on the blogging world. I've read and or used every one of these and still reference them just about daily.

Blogging Resources
If you're just starting out or are just wanting to make your site better these 5 resources are the best I've found yet.
Shew! HUGE post, I know, but I really want to pass on my knowledge to help you out. Now you'll know exactly what to do when you decide Today's the day I start my blog! Please, if you have any questions at all shoot me an e-mail and I'll answer you or maybe even include your question in my next post about Starting a blog.