Happy Wednesday! You do know that Mother's Day is in TWO weeks right?? I know, it came so fast but don't worry I've got you covered! 
We have partnered with Bloomatini and Earlier.org to bring you guys this awesome deal on their beautiful Blooms. The featured bouquet of blooms is called the Fearless Joy Rose,named for a special woman who lost her battle with breast cancer far too soon, this Bloomatini honors the daily battles of mothers, grandmothers and mothering mentors everywhere.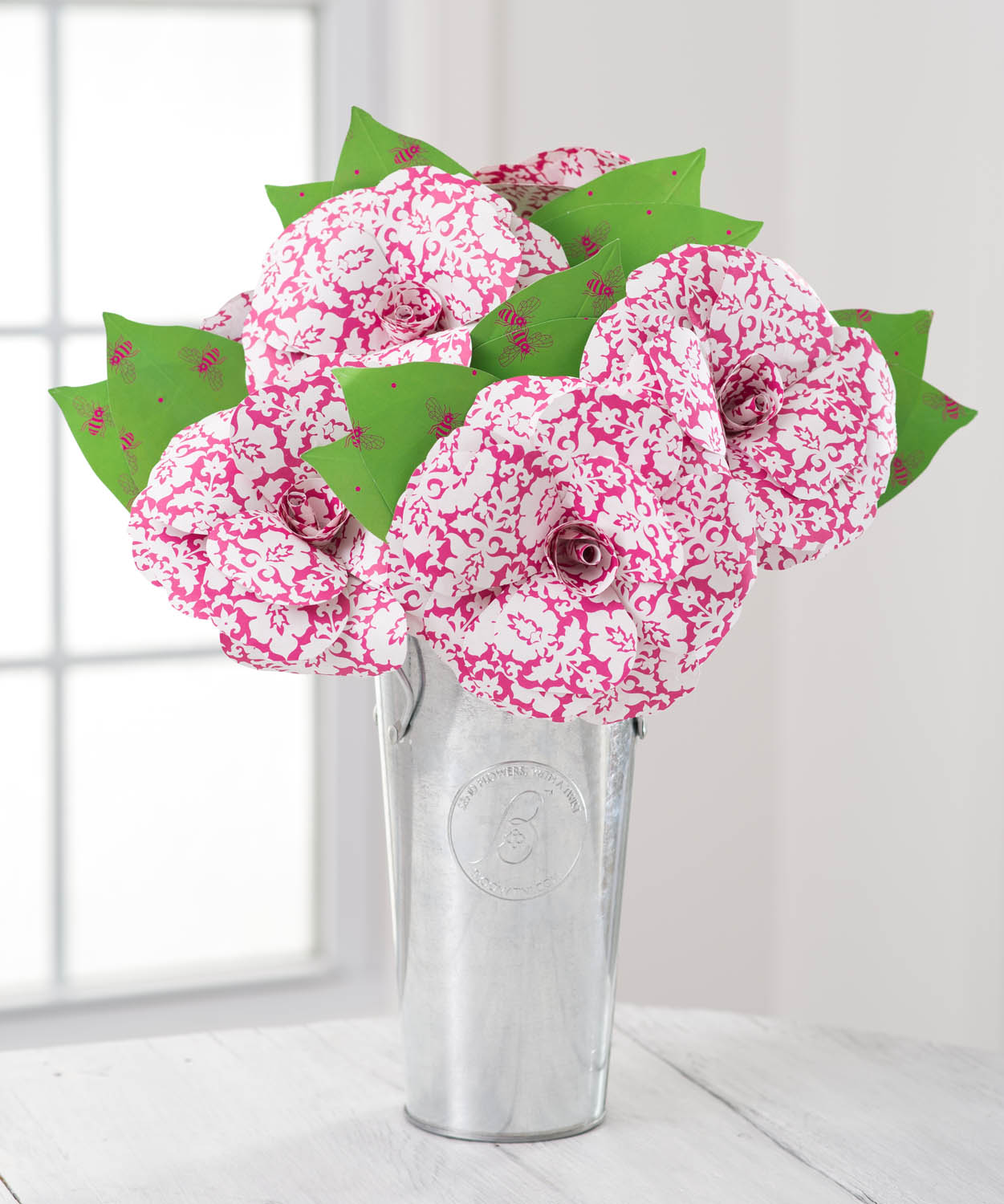 For every Fearless Joy Bloomatini purchased, 5$ is donated to  Earlier.org to support their life-saving work in finding an early detection test for breast cancer.
If you order now through Mother's day you can get 10% Off your order by using  CODE: AMLBLOOMS at check out.
So not only will you be giving Mom something she can keep forever you'll also be helping to fight Breast Cancer! Love it. Not to mention there are so many options when it comes to designing your Mom's Special bouquet. LIke these customizable "Leaf a Note" cards you can add to your blooms.
Perfect right? You all know this is the exact note I would send my Mom.LOL.
Speaking of my Mom this really is the perfect gift for her, she suffers from SEVERE allergies and Bloomatini makes it possible for me to buy her "flowers" without sending her into a sneezing and coughing fit. The premise behind these flowers is just so amazing, and they're gorgeous. The designs and color combos are ENDLESS.
I could honestly think of a MILLION different uses for Bloomatini Bouquets, but here are just a few:
Someone that is in the hospital and can't have fresh flowers, you could send these with a sweet little note letting them know you're thinking about them.
Send them to someone like my Mother who is allergic to real flowers, I think they would be delighted to receive them.
Mark a special occasion like a wedding by sending a bouquet in the couple's wedding colors.
So many possibilities!
Like I said above If you order now through Mother's day you can get 10% Off your order by using  
CODE: AMLBLOOMS at check out. If you want Mom to receive them By Mother's Day you need to get your orders in by May 4th! 
I really hope you all take advantage of this great deal with Bloomatini, and help us get the word out about Earlier.org a great organization whose  single mission is the discovery of an innovative biological test to detect breast cancer earlier. Awesome organiztion, and a worthwhile cause.
Thank You all for stooping By Hope you have a great day and a FANTASTIC Mother's Day!