Hey Loves!! It's time for another Friday Free For All! if you've never seen or heard of this It's just a post that has no rules I can do WHATEVER I WANT. Scary Huh?! LOL. This week I'm just popping by to tell you all about some awesome things that are happening behind the scenes here On The Lane.
Let's get this party Started.
1. If you haven't noticed Addison Meadows has gotten a facelift! Isn't it great I AM IN LOVE with the way the site looks now. It's prettier and a TON more functional! I used The Isabelle theme from Bluchic. I'm so happy with it, perfect price ,and it's very easy to get up and running. 
2. We are now officially an Affiliate for TARGET! How awesome is that?! I know It's literally my favorite store, I couldn't believe it when they approached me. So, what does this all mean? You ask. Well it means a lot of things.
I get the inside scoop on ALL THE DEALS which means I can alert my followers to awesome savings before anyone else knows
It also means that any time you buy something through our site on TARGET.com we'll get a small commission. So EXCITED. We'll also be able to inform you via e-mail of what's trending now and the items we love.You can sign up to receive our e-mails Over there on the side bar.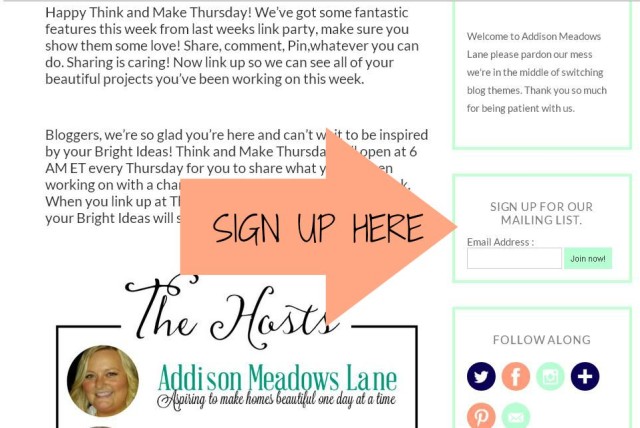 3.Last but certainly NOT least. We are so excited to have been chosen to be a Brand ambassador for Graham & Brown. YOU GUYS> They have THE COOOOOLEST merchandise! It's also super affordable. I don't mean like 90.00 for a throw pillow "affordable" I mean like 20.00-30.00 for super awesome pillows, wall art, and other home accessories. They also have some of the most GORGEOUS wall paper. So be on the look out each month for a trend post featuring their products and what they in vision will be hot this year.
Well that's it for me. I hope you all will be joining us for these exciting next couple of months. Have a great weekend!!