Happy Friday!! How are y'all? It's been a little while since I posted something and I thought I should drop in and say hey and tell you what we've been up to. As most of you know The Beard and I work Full time jobs and we also own a small side business Brutus & Andi Sign Co. We do a TON of craft shows from Spring to December and it takes pretty much all of our energy to do it. We thoroughly enjoy doing shows we get to meet so many amazing people! NOt to mention I LOVE setting up our booth. I get to do something new at just about every show.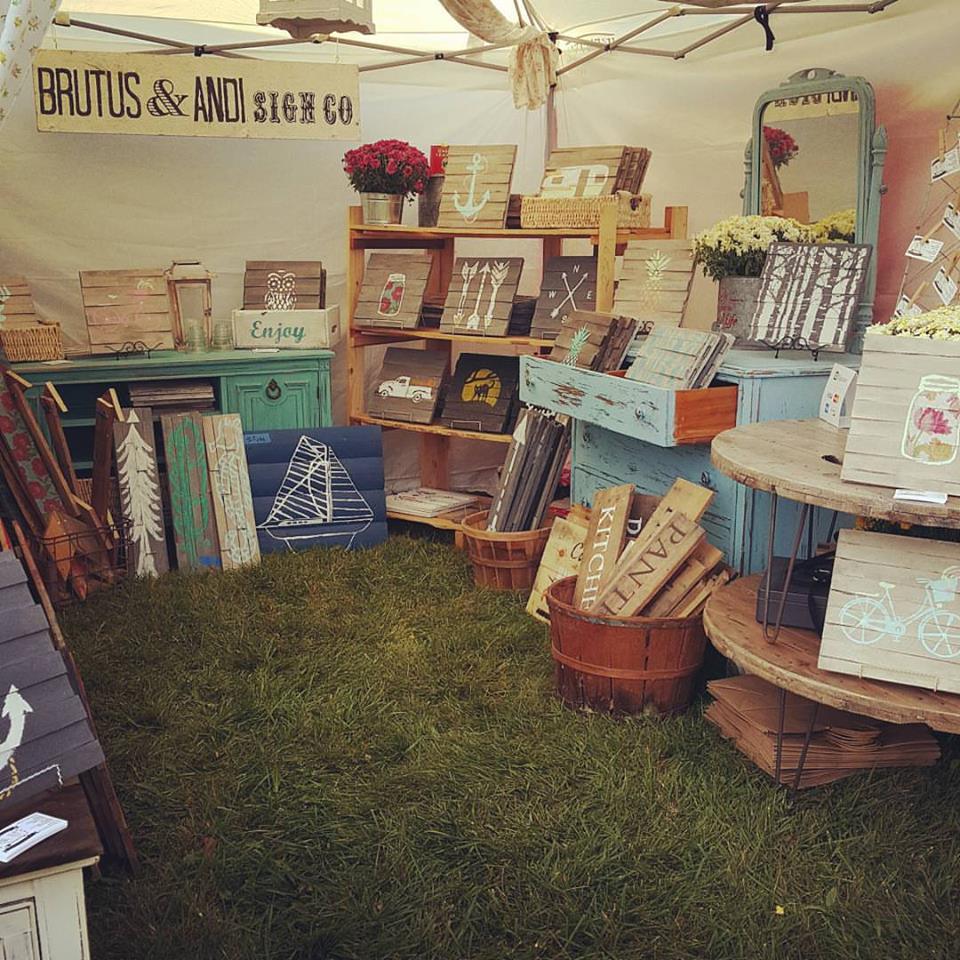 Fun right? So this is why it's been crickets over here for a bit. We've also had to make a huge decision this year. We had to decide between updating our kitchen or doing the Country Living Show in Columbus….. We decided to update the kitchen! Let me tell you how hard this was… Seriously, you guys I can't tell you how much I LOVE doing that show It's like my mecca.  But I can tell you how absolutely EXCITED I am to get this kitchen update going. This is what we're working with currently.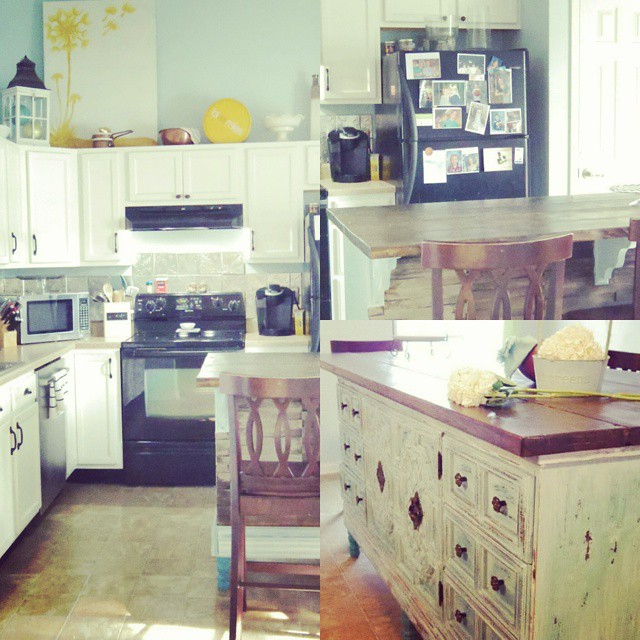 Yeah, not great. I painted my cabinets white about 7 years ago and they've actually held up extremely well up to this point but there are some chips,stains, and I'm over having to constantly wipe them down. The white literally shows EVERYTHING. Plus it's a little on the country side and not the country side I want to be on. I want a more Modern look. Here are a few inspiration photos to show you what we're going for.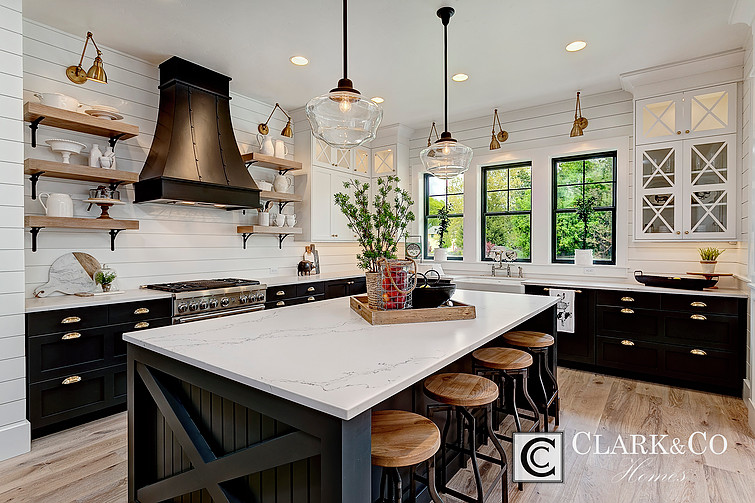 Credit: Clark & Co Homes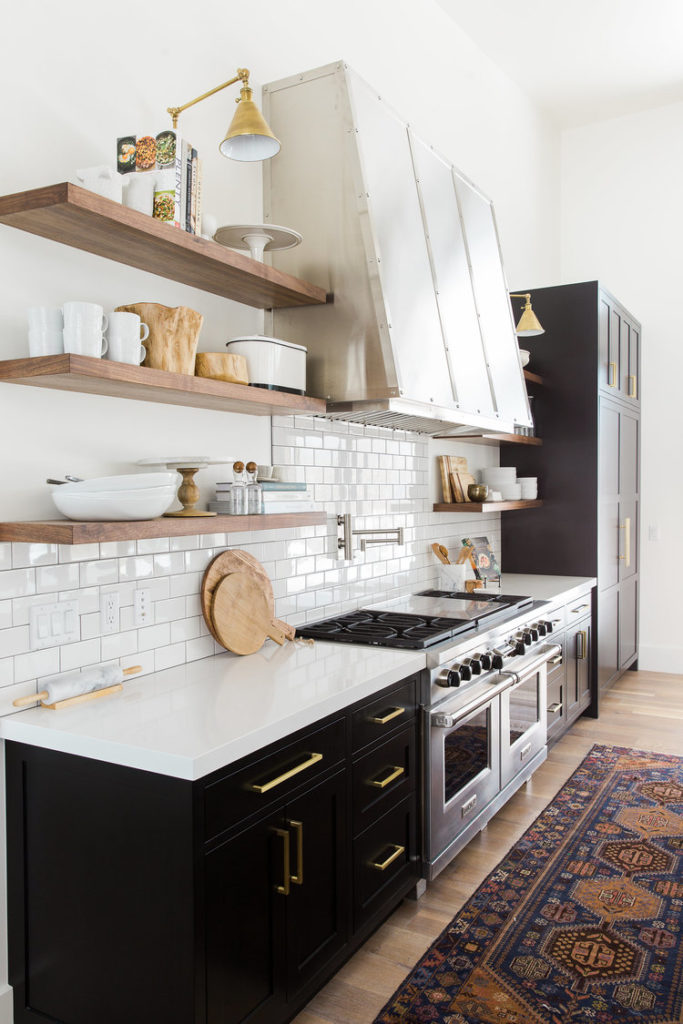 Credit: Studio Mcgee
Gorgeous right? The main design ideas I'm taking from these photos are :
Black Lower Cabinets
Floating Shelves
Subway Tile
Farmhouse Lighting
Neutral black and white Color pallet
We're shopping for the tile this weekend and will be doing some demo in the coming days. I will be posting our Progress on our Instagram account and doing posts here as projects are completed. I cannot wait until it's finished!! Thank you all for continuing to hang out with us and see what we come up with next.