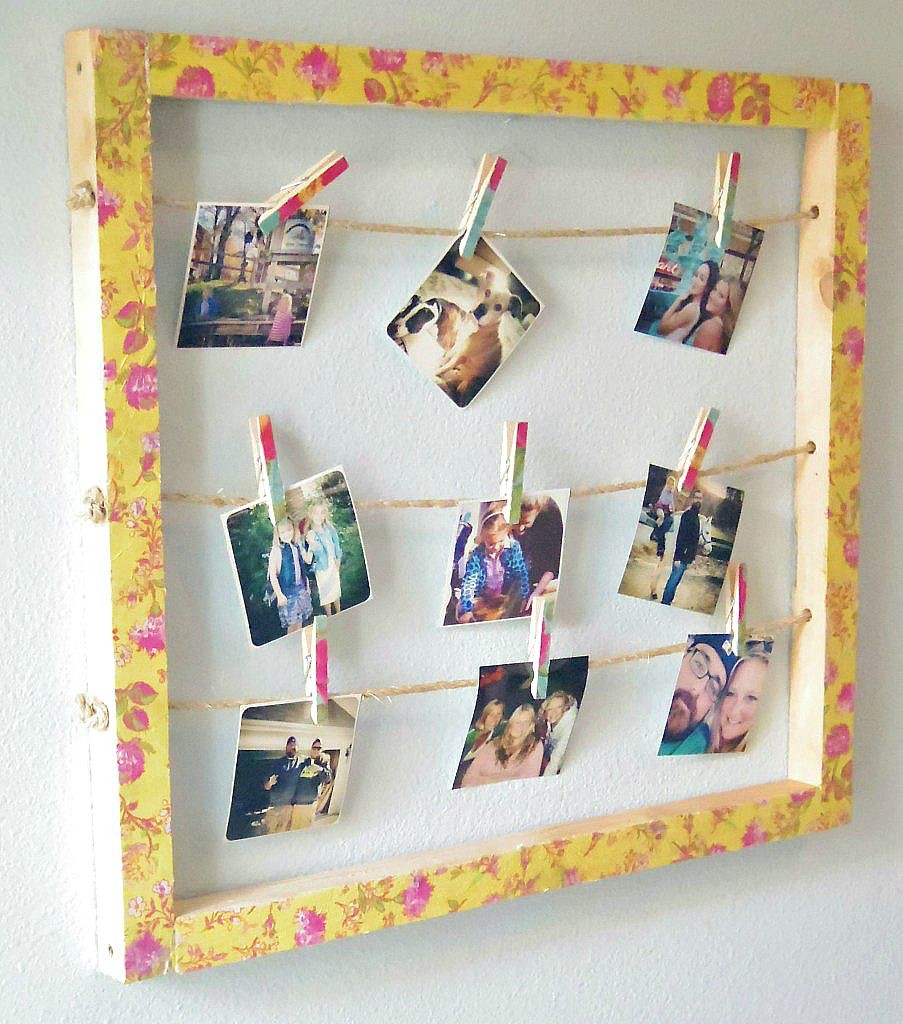 It's Time for the DIY Monthly Challenge.YAY!! This month's challenge was to make something using a very common material, ROPE. So I decided to make a DIY Rope Picture Hanger. This project was so simple, and turned out SO CUTE.
*This Post contains affiliate links for your convenience, to read my full disclosure policy click HERE*
Supplies You'll Need:
4 – 24″ Long 1″x1″ Wood pieces These can Be any size. This is just what I had on Hand.
Modge Podge/Or a Clear Furniture Varnish
Scissors
Drill and a Drill Bit (the Drill Bit needs to be the size of the rope you're using)
First you need to lay your four pieces out in the shape of a square to "Dry Fit" them and make sure everything fits together properly.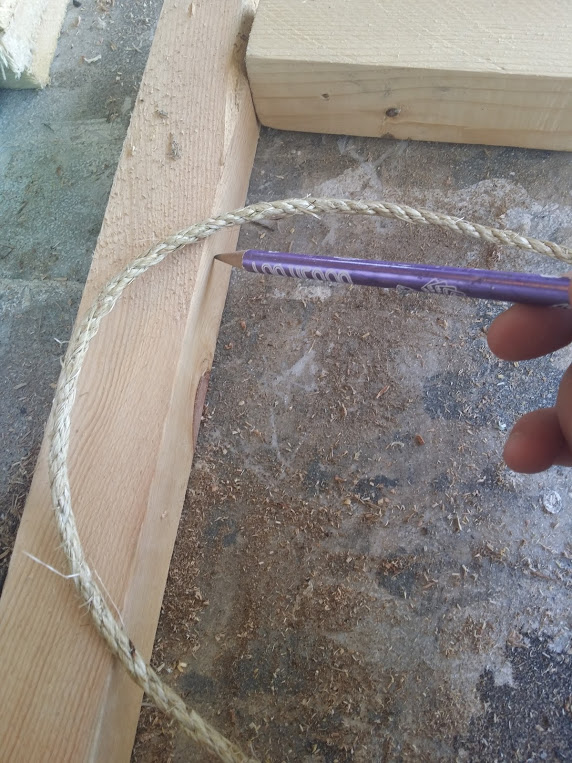 Lay your rope out, then mark on one side where you want your lines to be.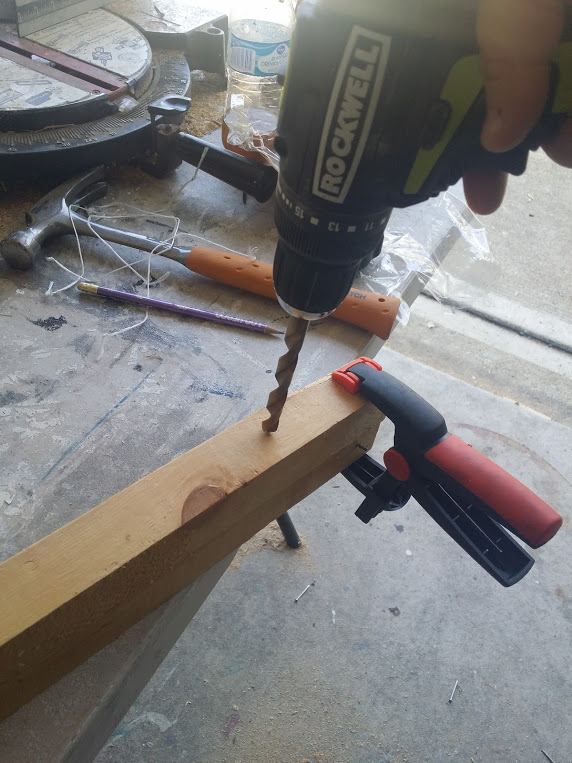 Then stack the 2 sides together and drill through them at the same time. This ensures the holes will line up properly.
After that attach your pieces together at each corner using your wood glue and screws. I forgot to take pictures of this part. Derp. But I gather you guys can figure it out. After everything is attached it's time to add your rope.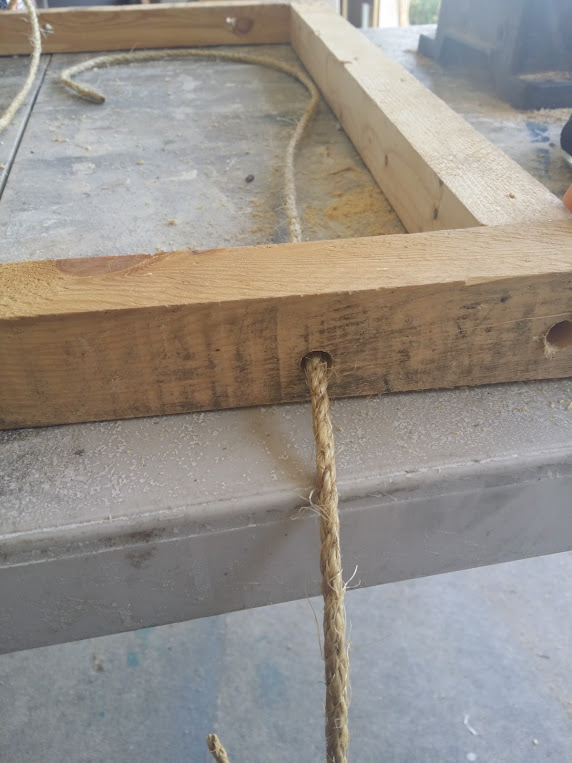 Once I pulled the rope through and made it tight I just tied a basic knot to secure them. Super easy.
Now it's time to make it pretty! I saw a really cool tutorial over at Sweet Pickins Furniture on how to add Decorative Napkins to wood, and decided to try it. You GUys It worked so well. I love it, I want to do this to ALL THE THINGS. LOL.
First you remove the two white layers of napkin from the decorative layer.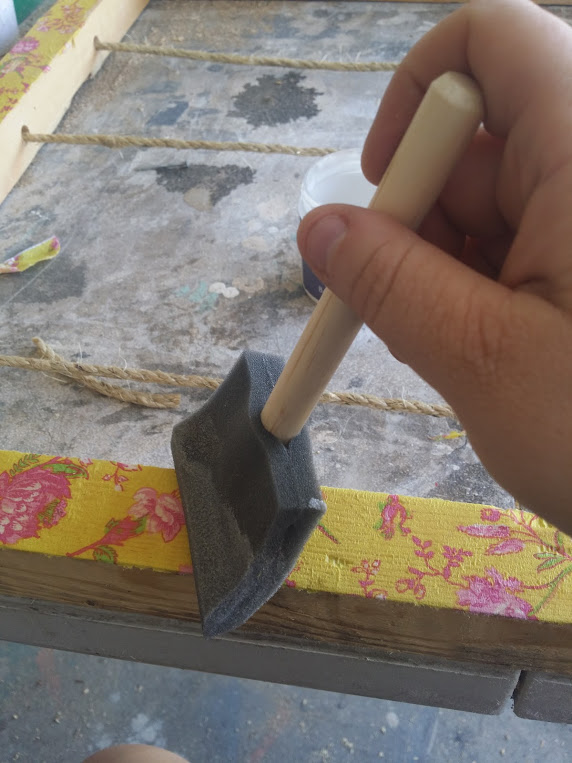 Then put a layer of Modge Podge or Whatever you decide to use on the wood and smooth the decorative part of the napkin down. After you've got it how you like it put another layer of Modge Podge over it to seal it. SO EASY.
I decided to go ahead and do the same finish on the wooden clothespins to spice them up also. Don't you love them??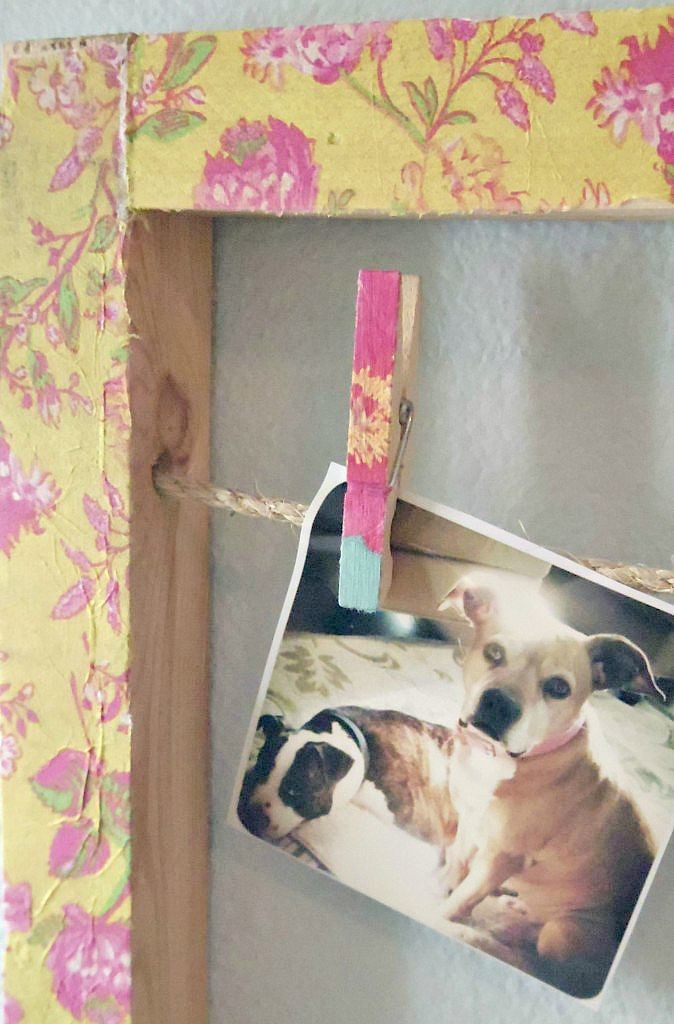 I love how this turned out, it's so pretty and functional. I have SO MANY PICTURES and this is an easy and convenient way to display them.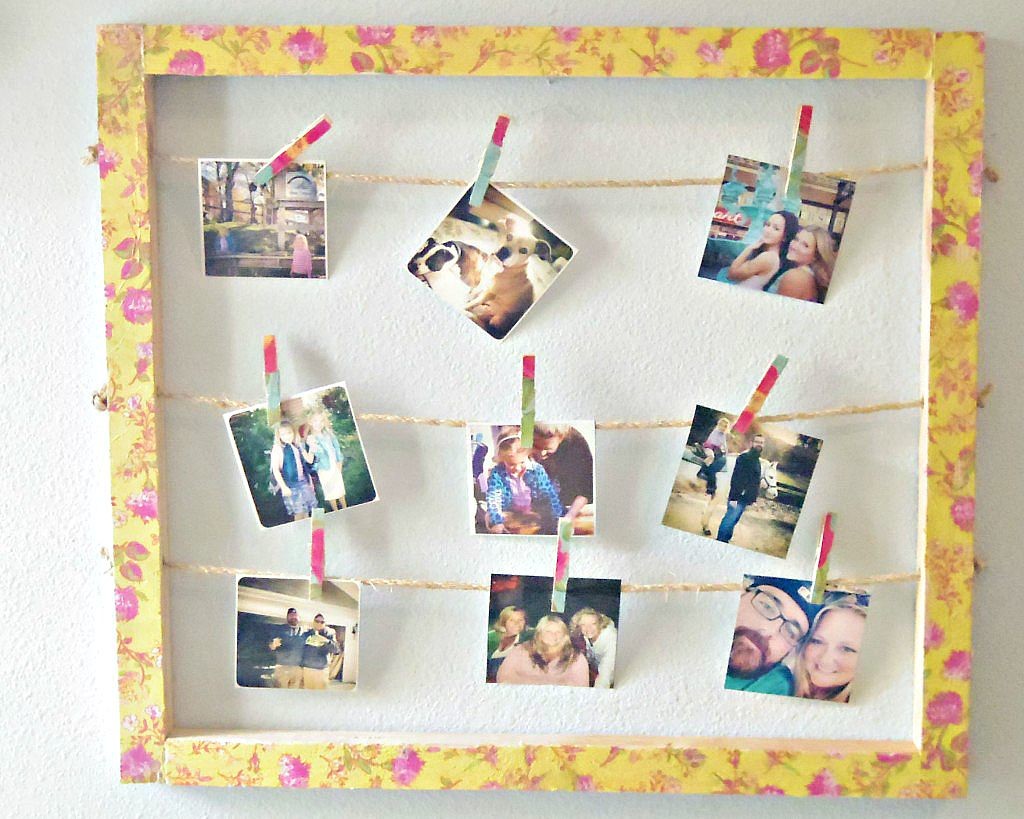 Please be sure to check out all of the other awesome projects from this months Rope Challenge. There are some really creative and fun ideas for all of you.
| | | |
| --- | --- | --- |
| Rustic Rope Valance | Rope Wrapped Cans | Rope Picture Hanger |
| Pipe and Rope Shelves | Rope Finials | |
Thanks for stopping by!