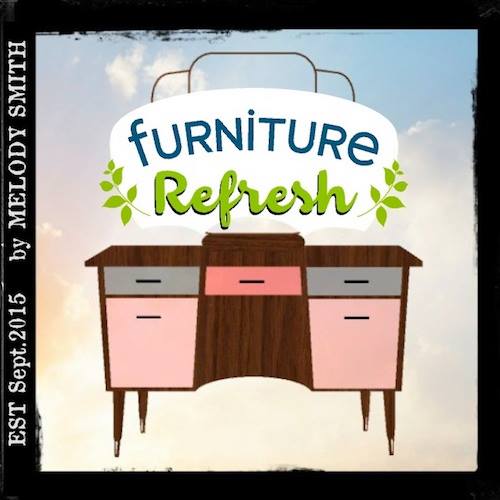 Hey Babes! You know what time it is. It's FURNITURE REFRESH TIME!!! I feel like the guy from Blues Clues when he would get the mail LOL. So this month's Theme was WEATHERED. Pretty much my absolute favorite finish on everything. If it looks like it's been sitting outside for 100 years and no one has touched it SIGN ME UP! I kind of cheated a little bit this month. Instead of using an actual piece of furniture I decided to make my piece. It was super easy!
First thing was first my Brother in-law works at a rock quarry and they had some of these wood spools lying around. SCORE he just brought them home for me.
So after you locate your spool and get it home you have to disassemble it and clean the dirt off.
To take it apart you just have to break loose the 3 bolts on the end.
After that clean it up with a wire brush and hose, then let it dry.
When the wood is completely dry remove any nails or staples sticking out of it.
Next white wash it. I use 70% white laytex paint to 30% water brush all over the front and sides of the round end piece. Let dry for 24 hours.
After the white wash has dried, in small sections, brush on and wipe off minwax classic gray stain until the whole thing has been stained . This gives it the gray driftwood color.
While your stain is drying cut a piece of sheet metal in a circle to cover the middle hole and spray paint it black. This step is completely optional. I've seen many pieces like this with just the numbers painted on it and no clock hands. It's totally up to you what you'd like to do.
After your clock is dry add your round piece of sheet metal. I used upholstery tacks to attach it. They work perfectly and give it a nice look. I used these:
Add your clock motor and hands I used this one:
After you add your hands time to paint your numbers on. I just used a font I liked and Typed a bunch of I,V,and X's for roman numerals. Then cut them out with an exacto knife and painted them on with black laytex paint.
Obviously I know you would never have a need for 100 D hooks and 500′ of heavy duty picture wire. I just wanted you all to be able to see what I used to hang it. I have this much of both of these items because of our business Brutus & Andi Sign Co. We actually make and sell these clocks. SO if you go through this tutorial and decide ya just wanna buy one GO HERE or message me and I can help you out.
Ok it's time to get this weathered beauty up on the wall! Here she is in all her glory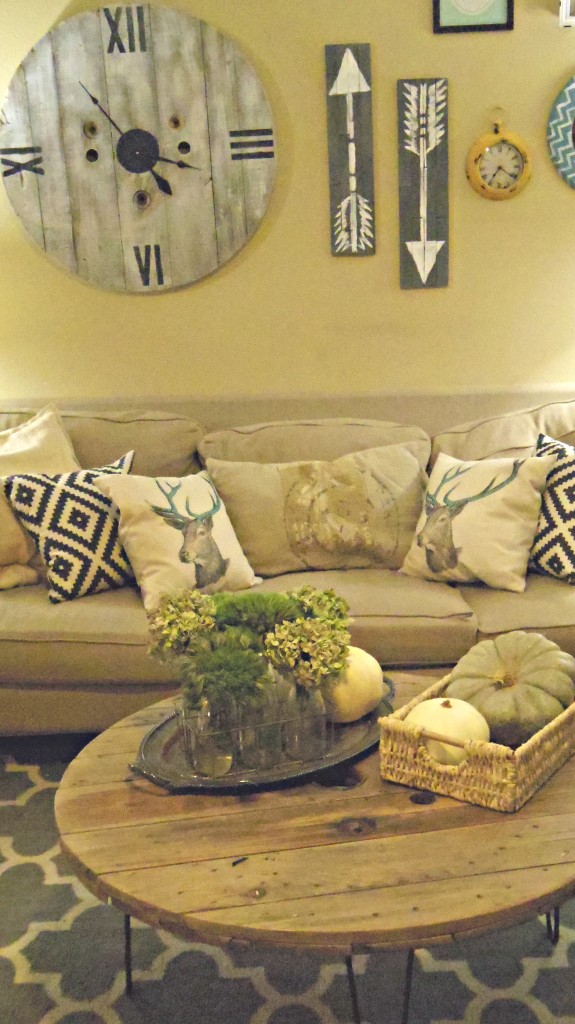 LOVE IT!  Now be sure you check out all of the other fantastic projects from this months Furniture Refresh below and show them some love!
[inlinkz_linkup id=575641 mode=1
Thanks for Stopping By!