Happy Friday Loves!! This is going to be a crazy weekend/month for Addison Meadows lane. We have huge things going on behind the scenes, we'll be showing you Monday. I can't wait! but until then I would like to intorduce you fabulous people to Hometalk.
So do you guys remember my Dresser Turned Island?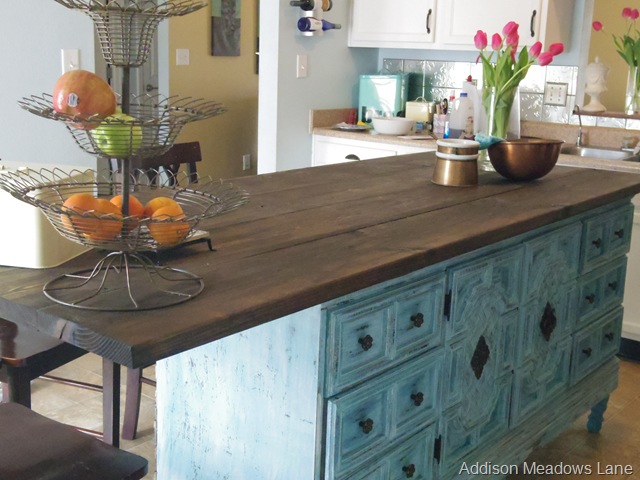 Well I posted it on  Hometalk. If you've never heard of  it you should absolutely check it out. It's kind of a mix between Pinterest and Facebook. I love it. There are so many helpful people and posts. They also have this awesome feature that lets you clip all the cool ideas you see to a specific place to find it later. It's called a clipboard.
So after I posted my island on Hometalk I got so many awesome comments and shares they approached me to curate a clipboard with other amazing furniture transformations. Well, of course, I was more than happy to ablige,  I clipped 15 amazing Furniture Transformations that i found on Hometalk.
I found some pretty amazing transformations. It's super cool to see what people come up with. It's so inspiring! If you'd like to check all the projects out just click the image above or you can click here.
Also you can follow me on Hometalk Here . Hope you all enjoy these projects as much as I do!