As most of you know I own Brutus & Andi Sign Co. It's a handmade and painted sign company that The Beard and I started a few years ago. We love it, we do a ton of craft shows and have been looking for a way to up our online sales. Well,I think I found it! Cratejoy is a monthly subscription company that practically builds your online monthly subscription business for you. It's really a genius idea and helps small businesses get out in front of people they may never have reached other wise .Their site is super user friendly and has instructions for every aspect of setting up your store

+++BONUS++++ Everyone who enters their email in 'Learn More' or 'Starts a Free Trial' enters to win one of 5 "$200 free shipping credit on Cratejoy. So if you sign up you get 200.00 towards shipping in your new Subscription business. Pretty awesome right? That would be a fantastic prize to win.
It's pretty much everything you need in one place. you can manage your online store,subscribers,ship dates,everything. The thing that sold me was it turns each subscriber into a monthly customer. Instead of them buying one item, leaving, and never returning.
The possibilities for the Handmade market are ENDLESS! I can think of at least 5 vendors off the top of my head that I would subscribe to right now if they had the option. My friend Aubrey from Silver Linings Jewelry is one of them. Her creations are gorgeous and I'd LOVE to receive one of her pieces every month.
I'm just so excited to be able to design my own box and curate it each month. It's like picking out someones Outfit for them or in our case Home decor. Plus we have some gorgeous new designs! Like these coasters and this super cute dream sign.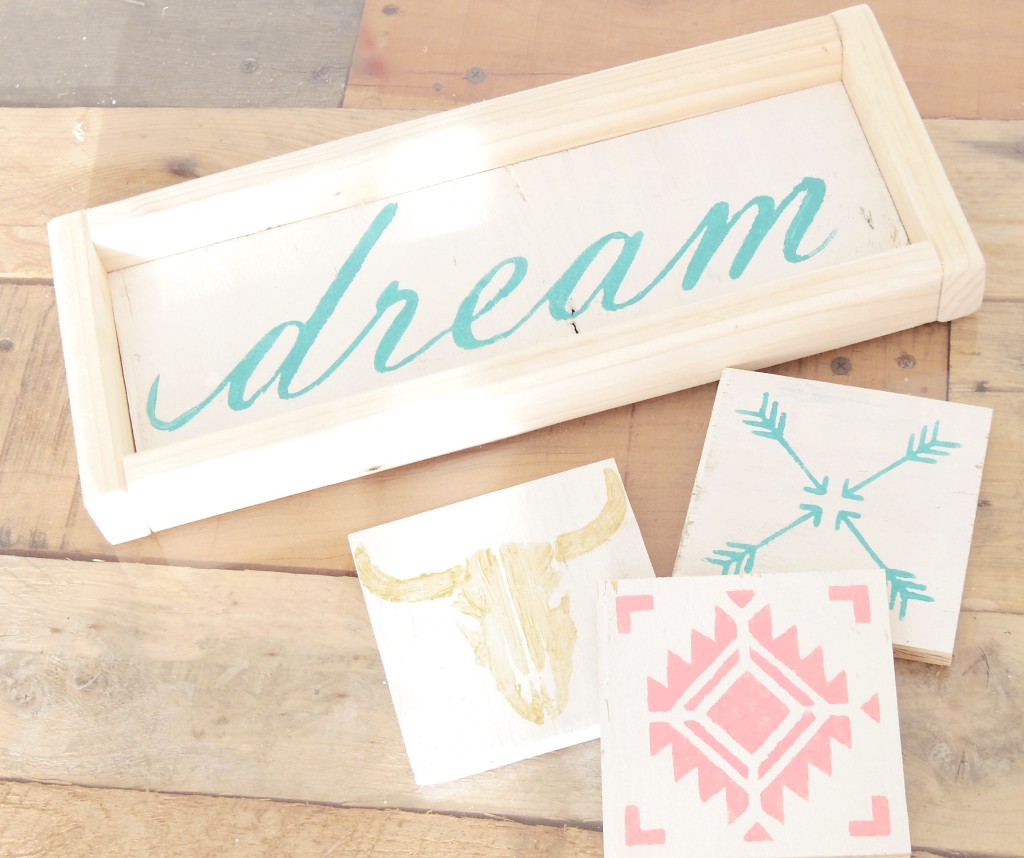 I have a feeling this is going to completely change our business. A lot of people see our signs and love them but can't think what to pair them with or what other colors they would go with and I'm excited to be able to show them. I hope ya'll are as excited about it as I am!