If you all know me you know I'm horrible at planning ahead. Seriously, THE WORST. I always have a mazillion things going on and sure enough I always space making food for parties,barbeques,and social gatherings. I am the QUEEEN of dips. LOL no kidding, I can whip a dip up in like .5 and I usually have everything on hand to do it. So I have taken the liberty of rounding up a couple of my favorite last-minute appetizers, for your Labor Day Party. These are appetizers I've actually made at some point in time.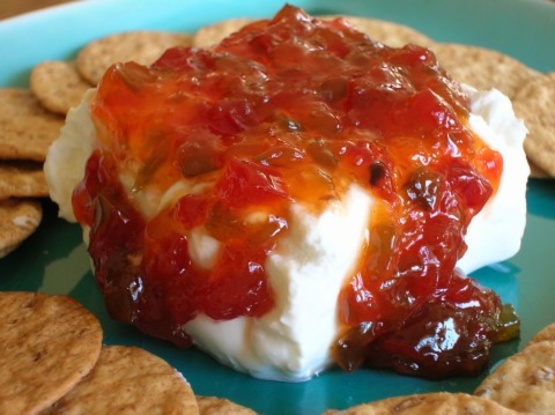 1.Jalapeno Jelly and Cream Cheese Spread from Food.com
This is my favorite by FAR (and the easiest) it's just a brick of cream cheese drizzled with Jalapeno Jelly. Say What??!!?? I know it sounds odd but believe me, once you try this you'll love it just as much as I Do. You can find Jalapeno Jelly at just about any major Grocery Store. I always get mine from Kroger they have some that have a little more heat to them.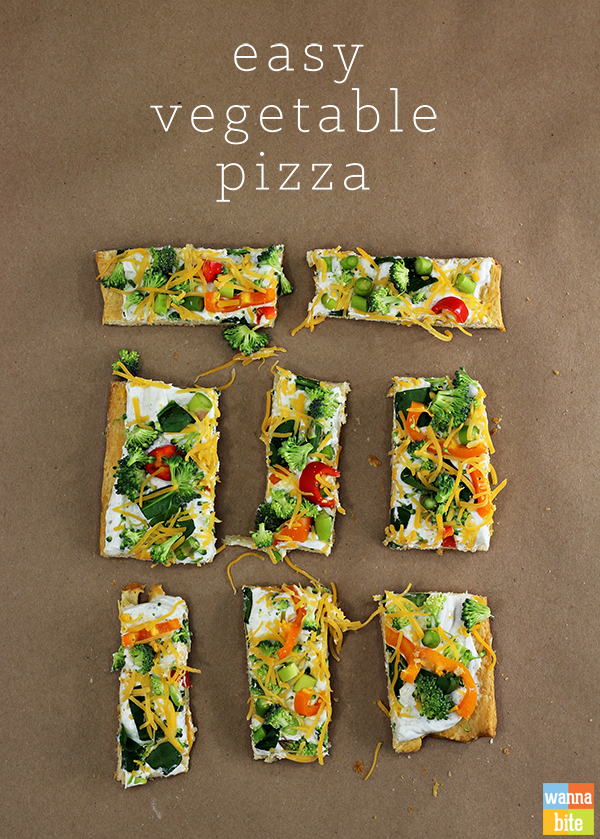 2. Easy Veggie Pizza from Wannabite
MMM. So good we make these at just about every get together. They're so good and soo easy. Plus, you don't feel bad eating like 8 pieces of it because of all the veggies. LOL.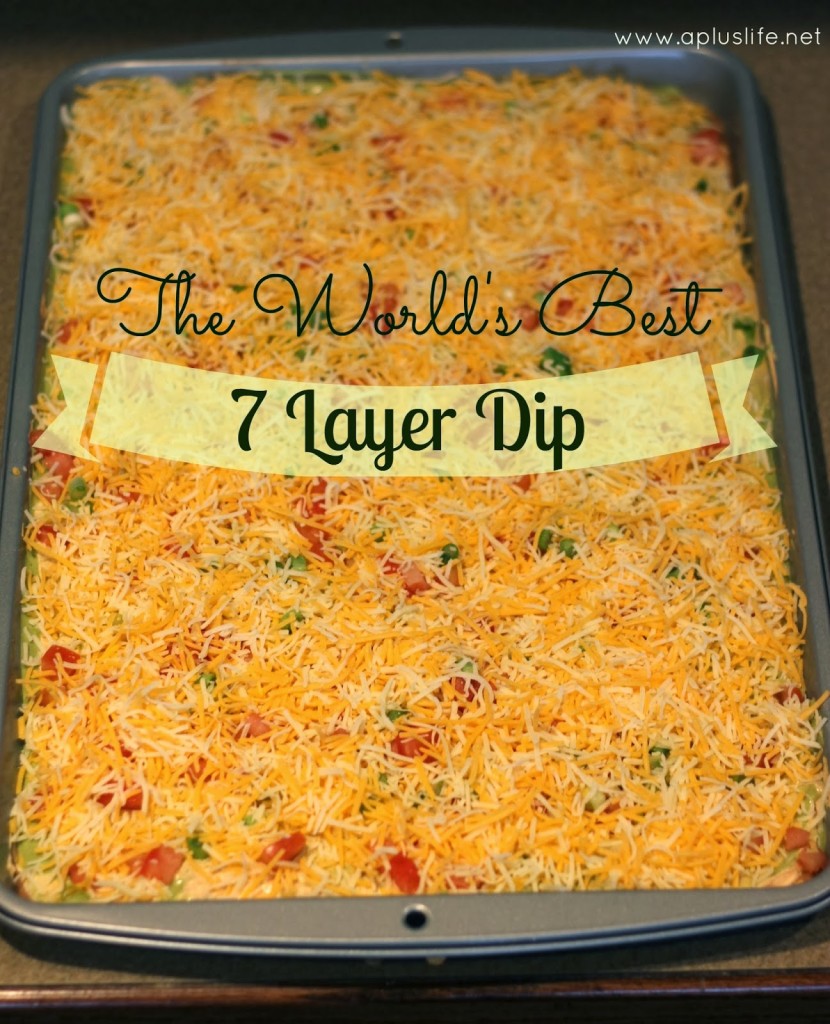 3. 7 Layer Taco Dip from A + Life 
I always have the ingredients for this in my pantry/fridge. We eat  Mexican food a TON at our house. This is so easy and a crowd pleaser.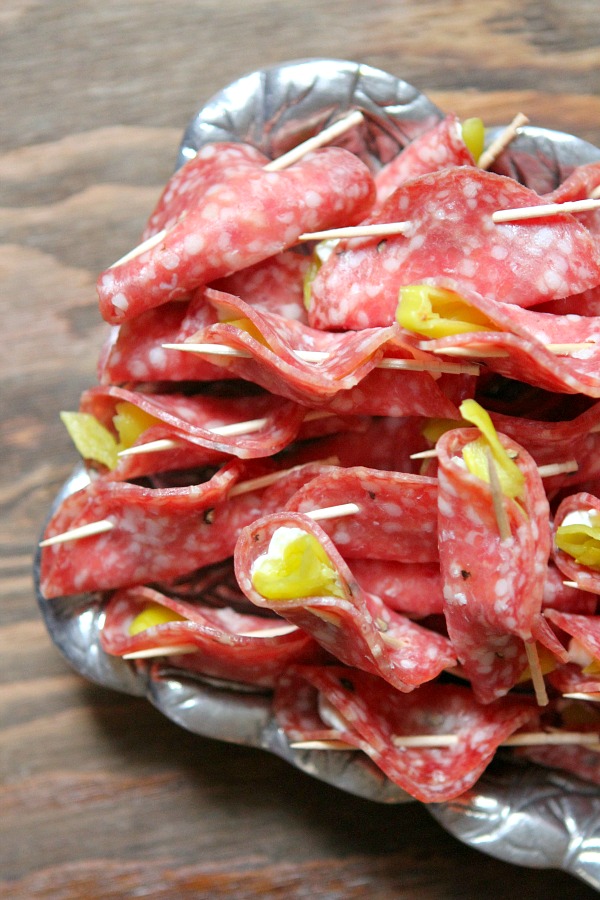 4.Easy Salami Appetizer from Recipe Girl
I made these for an Italian themed 50th birthday party and they were gone within minutes. They're so delicious and easy!
5. Crack Dip from Plain Chicken
I've never actually made this but my best friend Allyson makes it, and it's UHMAZING. Quite honestly one of my favorites.
6.Skinny Poolside Dip from Just a Pinch Recipes
My sister just whipped this up a couple of weekends ago and it was so good, I went back for thirds LOL.
7. Pickle Dip from The Exhausted Mom
I had this at a friend's house over the winter and COMPLETELY fell in love. It's so good. It sounds kind of odd but you won't believe how tasty it is.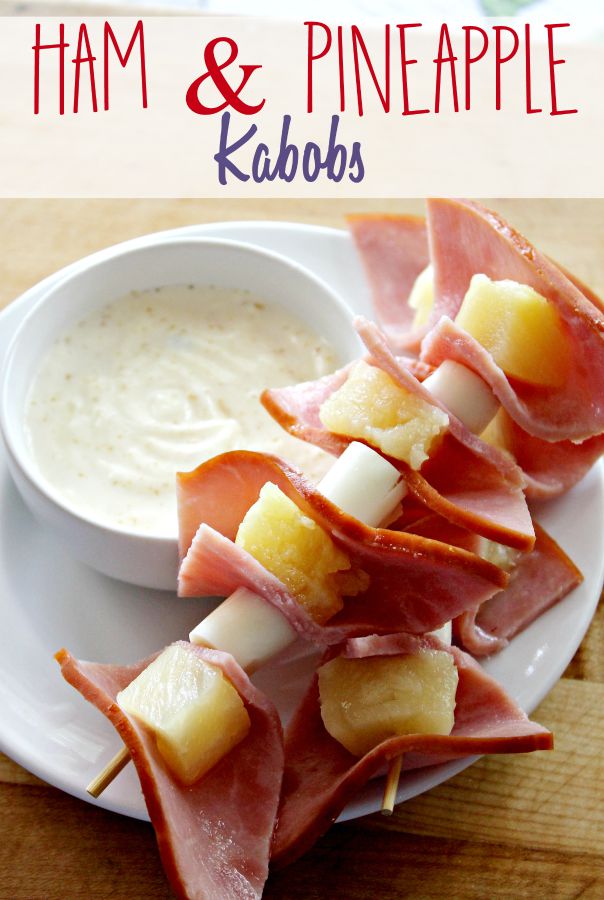 8.Ham and Pineapple Kabobs from This Momma Loves
I haven't made these either but they look so good and You could throw them on the grill for a minute for some caramelization. The sauce sounds absolutely amazing. I can't wait to try these.
I hope this round-up helps all you last-minute party goers like myself. These super simple and easy appetizers should at least give you some ideas of what  you can whip up quickly and people will enjoy.
Thanks for stopping by!